Jamie Wyeth was born in 1946. Surrounded by extraordinary artists Jamie studied with his aunt Carolyn Wyeth and acquired practiced skills. He was raised in Chadds Ford, Pennsylvania. For me this artist produced profound paintings, and also paintings just for fun. Always his images did what art is supposed to do. It made me feel.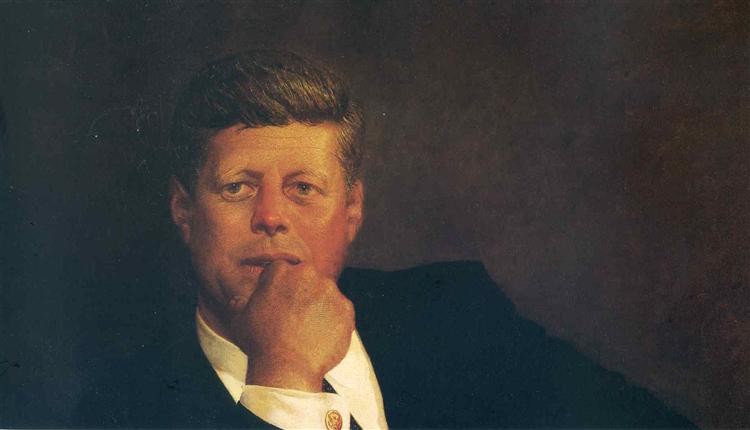 .Jamie Wyeth was 20 years old at the time he agreed to paint an unofficial portrait of President Kennedy. Many thought this depiction was not appropriate for the White House so another was commissioned and Jamie Wyeth painted this portrait of John Fitzgerald Kennedy in 1967 posthumously. This painting remained in Jamie Wyeth's collection but resided in the Vice President's home for years. It now resides at the Museum of Fine Art in Boston, donated by Jamie Wyeth. The first time I saw this portrait my thought was a President would listen to someone nearby and think at the same time of a critical world event, maybe reach a decision in the same moment. I read Jamie's portrait technique is immersive. It is reported he traveled with Robert and Ted Kennedy to obtain insight to John Kennedy's and complete this portrait.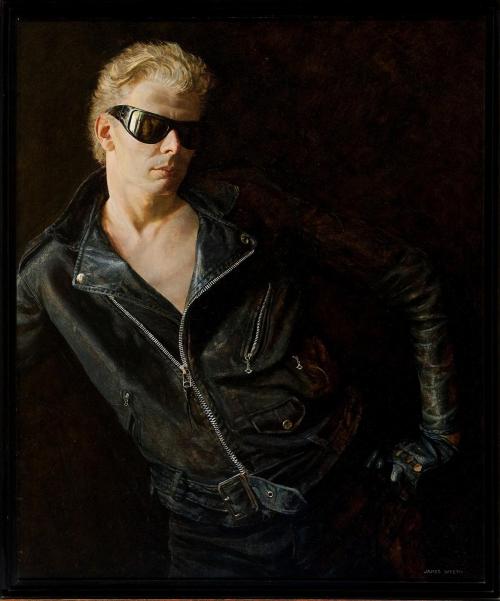 "Draft Age" was painted in 1963. It is at the Brandywine River Museum of Art. We had a terrible conflict going in Vietnam. Our boys were fighting hard. The draft was frightening for many, and controversial. The man depicted here is a friend of Jamie Wyeth's. The day the portrait was completed Jimmy Lynch received his draft notice. This man might not be old enough to vote but he can fight for the rights of others. This painting made me think hard about the world around me when I first saw it. I remember stopping dead in my tracks and could not make my feet move past it without hard study. I still feel a chill when I see it. It is a piece of art that I always appreciate.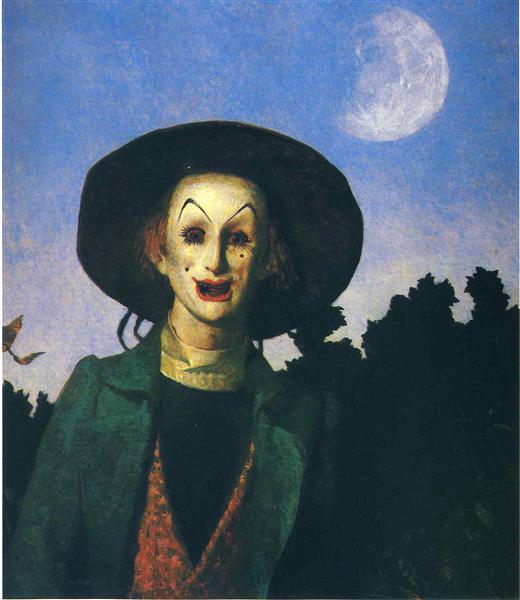 "Automaton" is so charming and eerie at the same time, like a jester. Jamie Wyeth did many pieces of Rudolf Nureyev. "Automaton" was a character played by Nureyev. As eerie as he seems I find a sense of fun about this piece. I love Halloween. I love to bring a character to life in costume, make up and my own way of going for the night. I think this piece is charming and fun.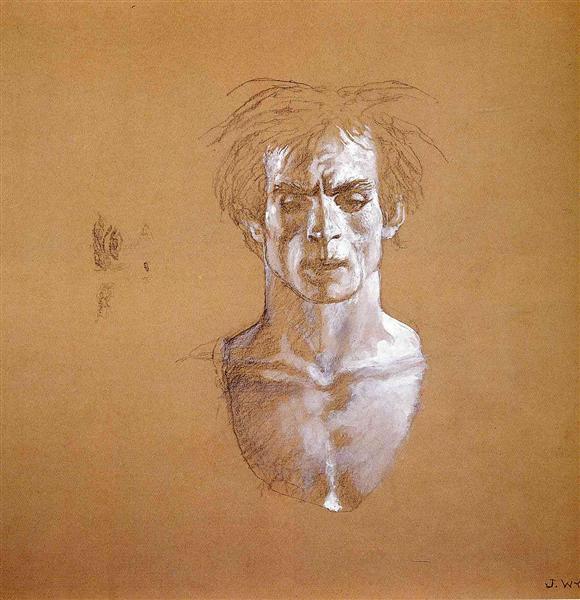 One of the iconic people I miss is Rudolph Nureyev. All of the Nureyev paintings Jamie did make me happy to see. Artist to artist is always an interesting conversation. At times huge issues are discussed, perhaps unimportant things sometimes. My bet is they always had something to talk about and I figure art would be a great conversation to hear. Jamie did many pieces of Rudolph Nureyev. Some of them reside at The Brandywine Museum; www.brandywinemuseum.org.
Jamie Wyeth is an important artist in my personal library. His wife Phyllis worked her parent's farm breeding horses. She owned the 2012 Belmont Stakes winner, Union Rags. Phyllis worked for John Kennedy. Perhaps she sparked Jamie's relationship with the Kennedy family.