I was raised in a small town. I am blessed to have lifelong friends and I am blessed to be friends with my family. I am sharing some of my favorite paintings I created.
Artbycadams.com also introduced a selection of small prints. All of our products are created using only the best quality archival components which make our products last for generations to come. Most of the materials used are from renewable resources which are safe for children, pets households and the environment. All of our products are made in either Canada or the USA depending on where our customer lives. See what is new at www.artbycadams.com.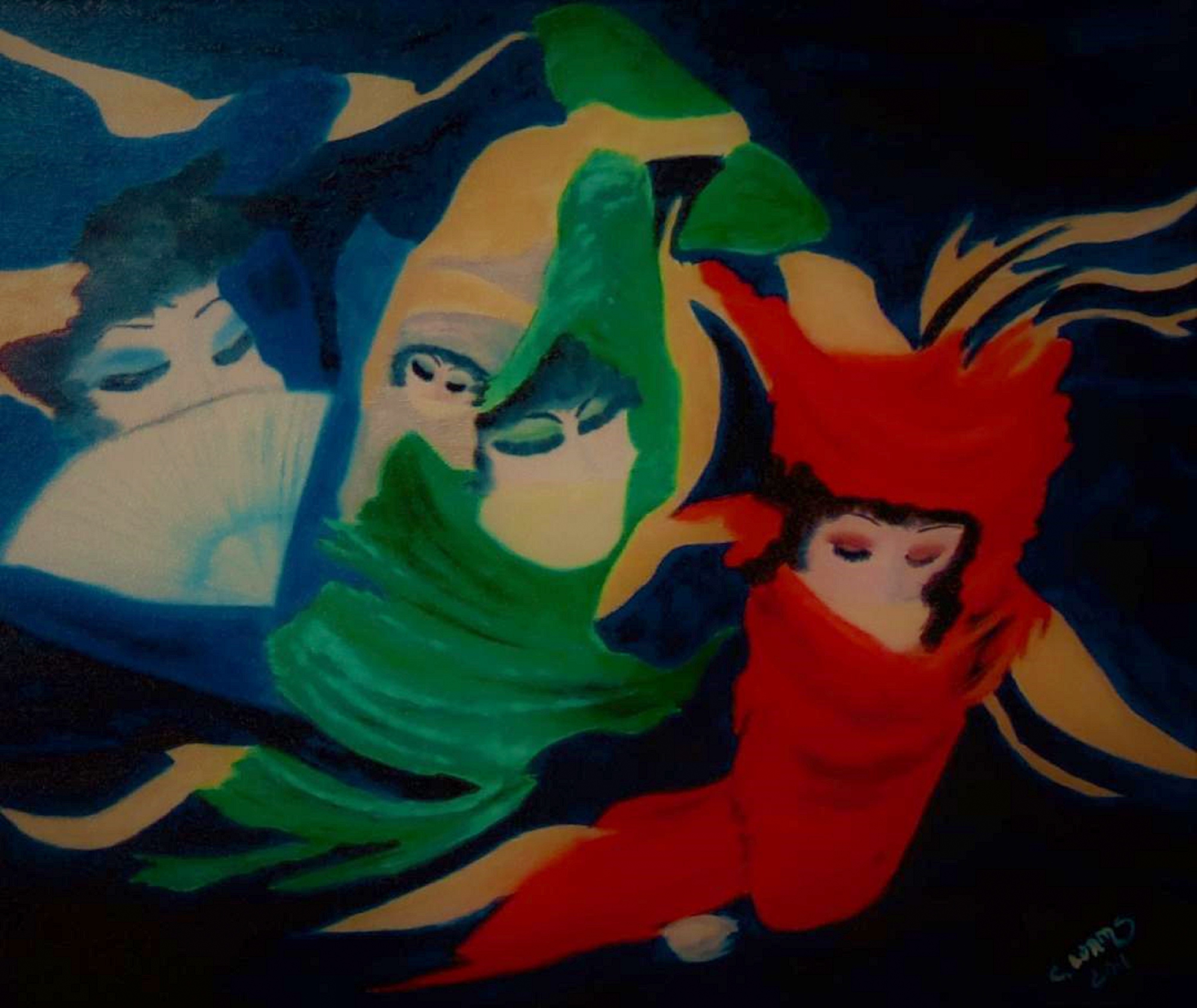 "Dreamscape" is a favorite memory with my son in Las Vegas spending time exploring together. It is also a favorite time spent with my Mother. She named this painting because it reminded her of a dream. My son and I aren't gamblers. We toured Hoover Dam, spent time at the Clark County Museum and visited the Grand Canyon. It was a precious time together. I am blessed to be close to my Mother. Masks have always intrigued me. Venetian mask with a different feeling is what I wanted to create with Dreamscape.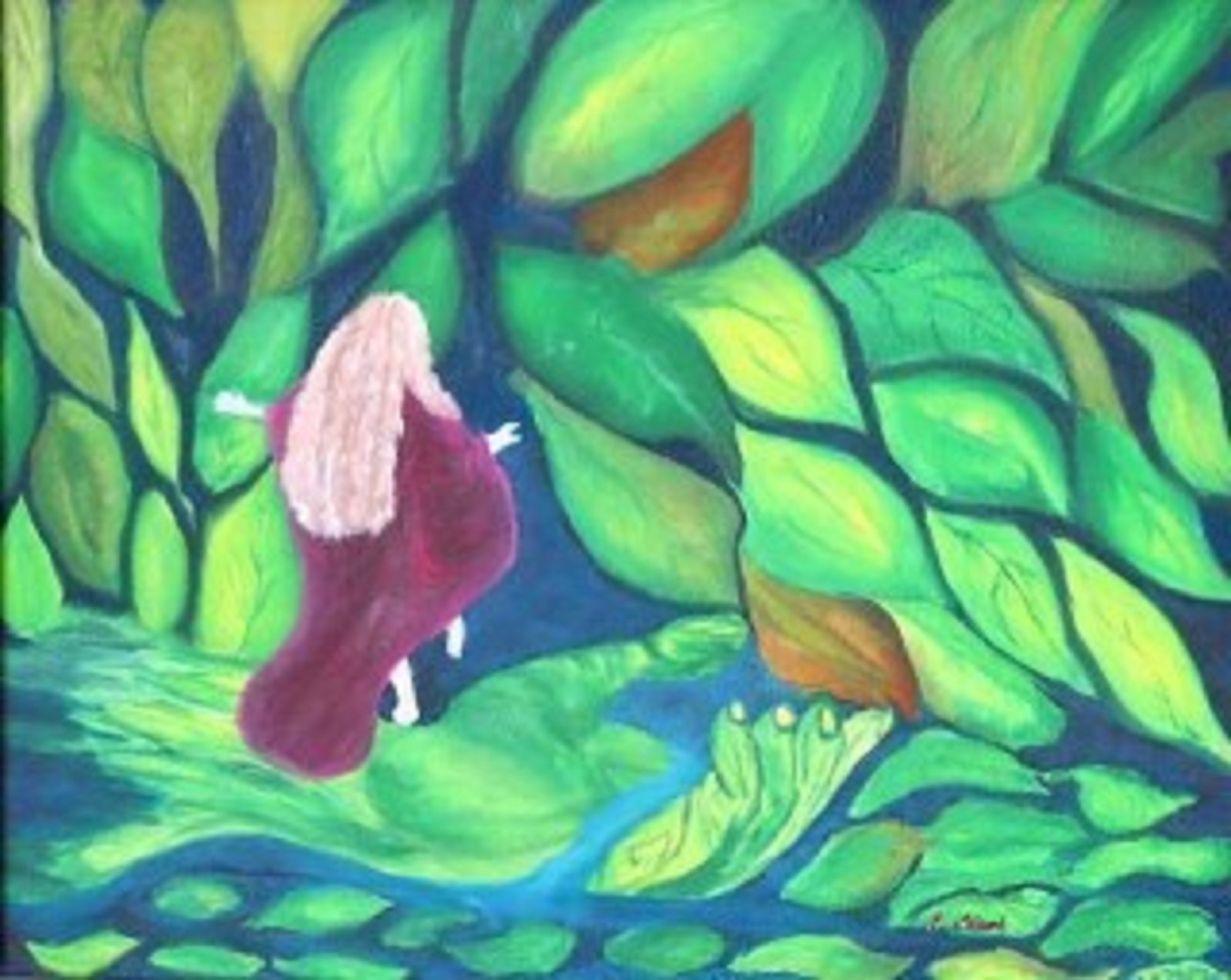 "Destiny" was a gift to a special friend who gave this painting her name. My friend went through her own Hell with an illness. She recovered and changed her life totally by relocating and starting a new job. Destiny is a woman who is headed to her own future. She appreciates a helping hand when it is offered but she decides to leap into the future she controls. She might hesitate, she might stumble but she keeps moving forward despite having challenges.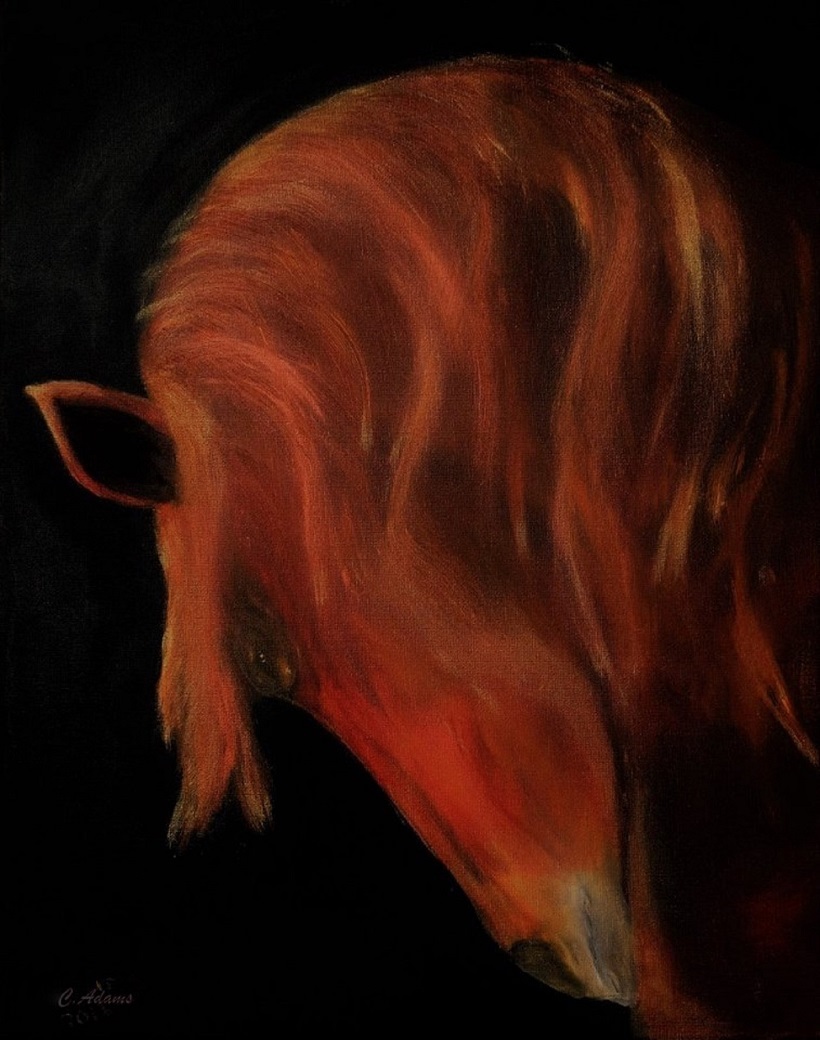 "Roulette on Fire" is inspired by a red-headed mare who owned a red-headed personality. She was my partner, my teacher and my wonderful friend. I painted this piece a few times because there were so many facets of her personality and all were very different. I remember a day at a schooling dressage show 4 of us rode this glorious mare. We all placed at the top. She was spectacular that day. I remember another day when she bucked across the centerline at a dressage show because the ground was soft at center. It didn't suit her. I loved this horse and I still do though she passed away.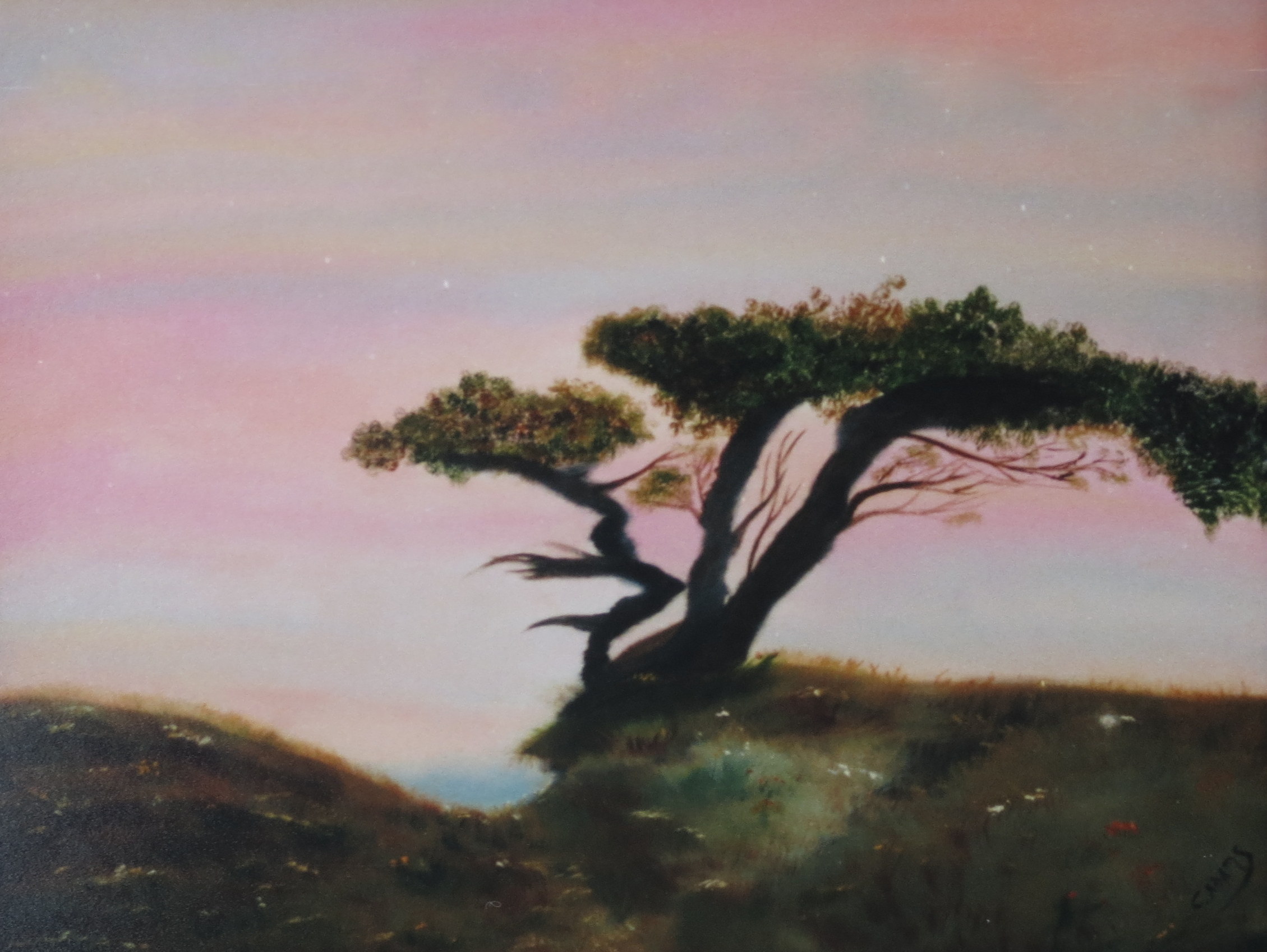 "The Survivor" is from a special place and a spectacular time. My dog, Sam and I used to go on long walks. We lived in Santa Barbara and we found a steep road to climb. At the top we could see the ocean glistening and this lone tree. The tree clung stubbornly to the ground, surviving high wind, driving rain and wonderful sunsets and sunrises. I go visit this tree when I am in Santa Barbara, still gnarled but never beaten.
I include free shipping on all orders. I use UPS to get your prints to you because I have confidence in UPS. I also offer 20% off the original price. I sell the best quality products available. The inks used are guaranteed not to fade; the paper used is highest quality so you receive a print that will last over generations. I believe in keeping business in either Canada if that's where you live and in the United States if you live there.
Drop in for a visit at www.artbycadams.com