Laura Wheeler was born in Hartford, Conn. in 1887. She taught art and music at Cheyney University until 1914. In 1914 Laura Wheeler-Waring was granted a trip to Europe by the Pennsylvania Academy of Fine Arts' William E. Cresson Memorial Scholarship. She toured Europe and breathed in the art. Her stay was cut short because war broke out.
She returned to Europe in 1924. The visit changed her art, and her life. Waring experienced this time as the most pure art-motivated period in her life. The "only period of uninterrupted life as an artist with an environment and associated that were a constant stimulus and inspiration." She studied painting using more vibrancy and realistic method. Vivid color, light, and atmosphere are delightfully characteristic after this stay in France.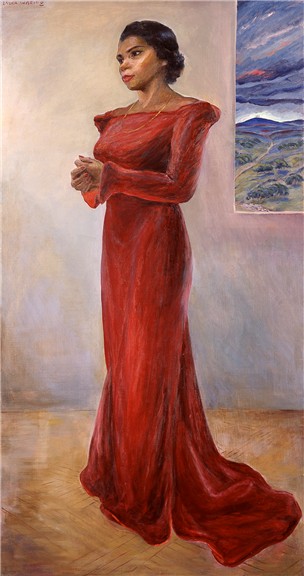 Waring was commissioned by the William E. Harmon Foundation to create portraits of prominent African American citizens. Marion Anderson was the first African American singer to perform at the White House. She is also the first African American to sing with the New York Metropolitan Opera. Waring painted this magnificent oil on canvas in 1944. Marion Anderson passed away in 1943. This painting resides at the National Portrait Gallery at the Smithsonian.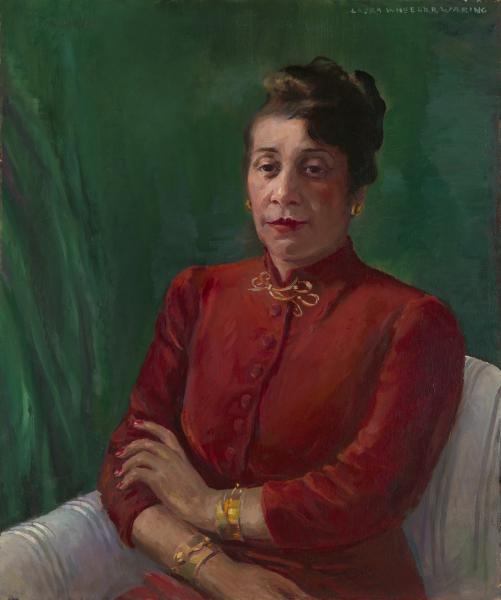 Laura Wheeler Waring taught art and music for 30 years at Cheyney University. It was a demanding job, leaving her with little time to paint. But she took advantage of every opportunity to create and participate with art. She created "Portrait of a Lady" in 1947. It is oil on canvas and resides in the Smithsonian Art Museum. I love the calm determination in the subject's face. This woman is striking and thoughtful.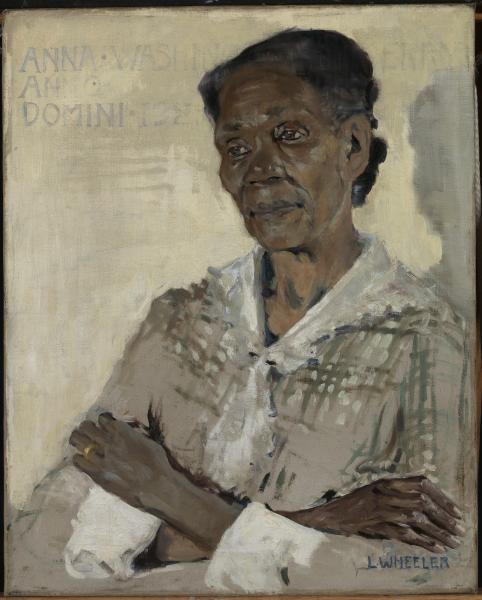 Anna Washington Derry, 1927 by Laura Wheeler Waring (1887-1948). Derry was a friend of Waring's family who was freed from slavery as a teenager. In this oil on canvas painting Waring created this careful and complex portrait and imbued this woman's life with a dignity long deferred. The expression in her face is astounding. Her hands are elegant, and strong. I wish I had known Anna.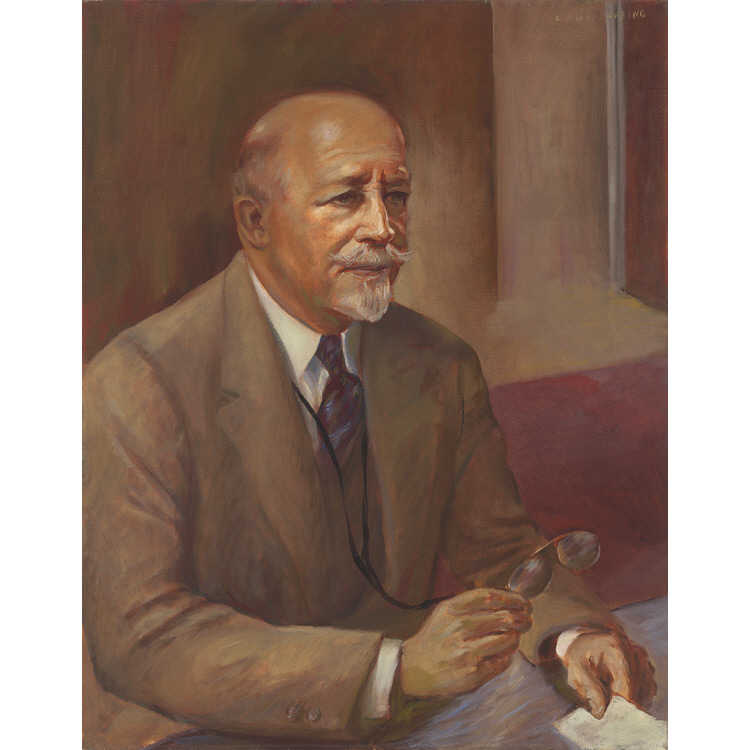 Laura Wheeler Waring painted this portrait of WEB Dubois before 1947. The painting was donated to the Smithsonian by Laura's husband in memory of his wife and it remains in the collection. William Edward Burghardt Du Bois was one of the founders of the NAACP. He was a sociologist, civil rights activist, professor at Atlanta University and a prolific writer. The United States Civil Rights Act embodies many of the reforms Du Bois campaigned for his entire adult life. It was enacted a year after Du Bois passed away.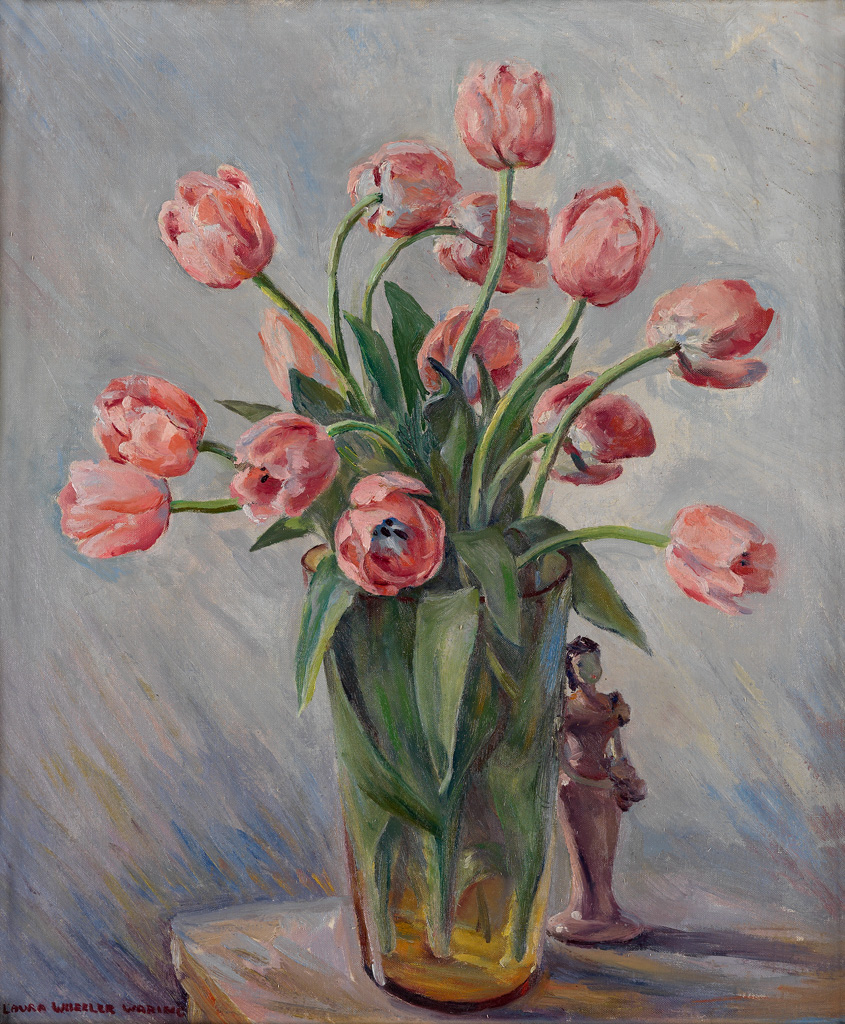 The hours put out by teachers can be grueling and critical today. It left very little time to paint, but Laura did paint. Many of her paintings are in private collections, as is this wonderful still life. Laura Wheeler Waring was very nearly the artist that never was. I feel we are very fortunate she had the opportunity to study art in Paris twice. She became acquainted with herself as an artist.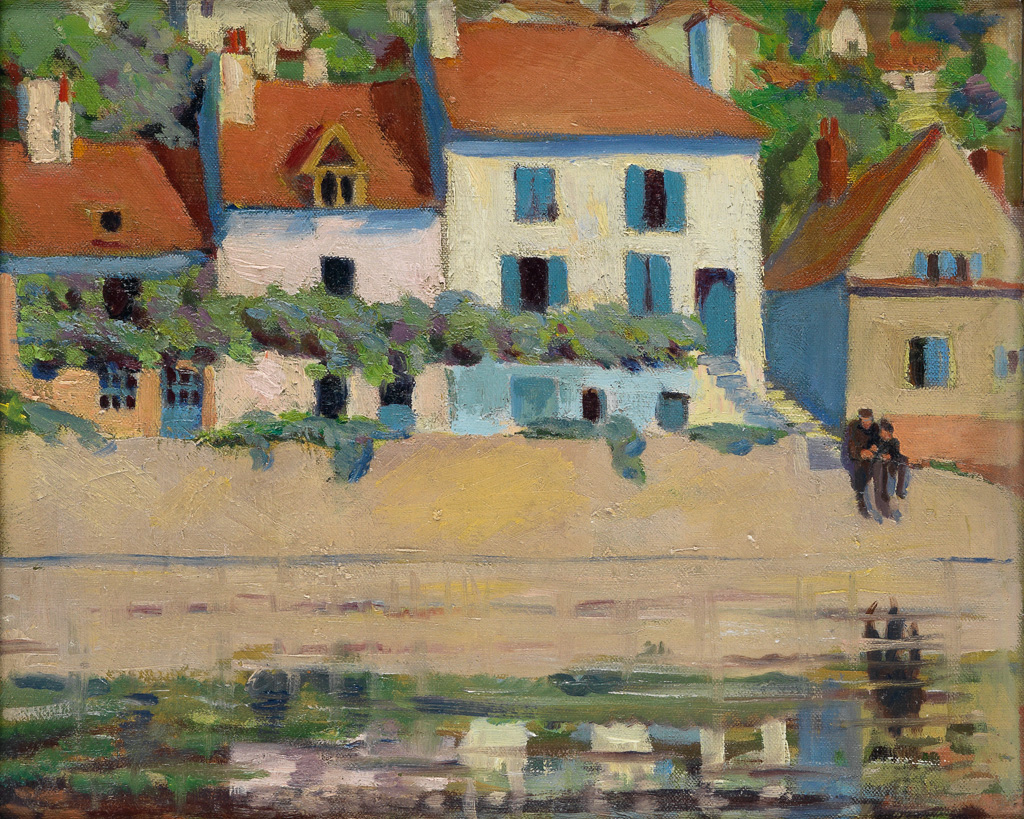 Waterfront Semur, France was painted in 1925 and is oil on linen. It was a breakthrough for her and was shown widely on both sides of the Atlantic. However Laura felt her savings over the years would not support her as an artist only. She taught music and art at Cheyney University for 30 years.
The Harmon Foundation was founded by William E. Harmon, a wealthy real estate developer to support programs like playgrounds, nursing and biblical efforts in 1922. When William Harmon met an artist who could not show his paintings because of the color of his skin Mr. Harmon shifted the focus of the foundation gave cash awards to African Americans for distinguished achievements in eight fields: business, education, fine arts, literature, music, race relations, religious service, and science. Between 1928 -1933 the Harmon Foundation was one of the first to give national recognition to the achievements of African Americans. Laura was recognized as an artist for her work. Many of her portraits reside in the Smithsonian.
I hope you enjoyed this newsletter. If you did like what you read I hope you will share it with your friends! I love referrals!
See you next time!
Christine Adams / www.artbycadams.com / artbycadams@gmail.com