Meet Anthony Valentino Robinson! Anthony is an exceptional artist. Treat yourself and visit his website at http://anthonyathiseasel.com. Or follow his Facebook Page at Anthony Valentino Robinson-artist. Anthony lives in Cleveland, Ohio. He loves horses and his equine paintings are truly exquisite. Anthony is an artist who doesn't have limits. His paintings include a wide range of subjects. He captures moments in time, the shadows and the light of movement.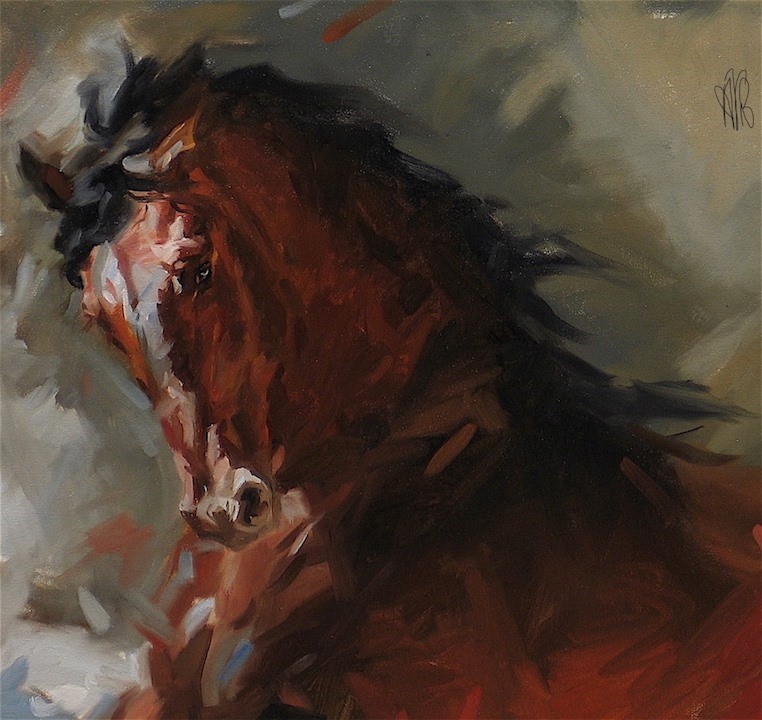 The title of this painting is "The Steed of Delacroix". Anthony's loose style of painting captures the powerful and quick movement of the horse. He captures light bouncing around the horse's rich coat as if it traveled all over and back in the blink of an eye. I like art to look like art. While it looks like an easy style it is certainly not. The flare of the nostril, the tension in Delacroix's neck, the light in his eye, the momentary shadow across his shoulder all give a sense of action. Delacroix's gentle eye tells me he is playful on a fresh, new morning.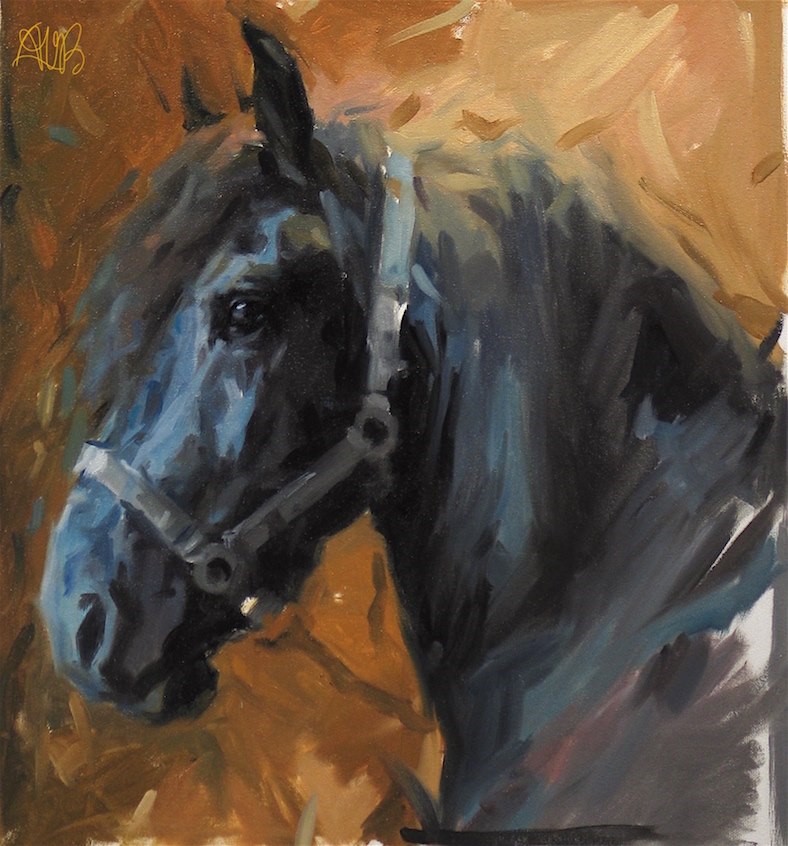 Loving the elegance of Friesen horses helps me appreciate this piece. I met quite a few of these wonderful horses and watched many of them perform. Anthony captures the steady, intent stare of this horse as he captures the light this animal attracts. There is an urgency in this moment to me. It feels like in the very next moment this horse will change his pose and the moment will be gone. Anthony created glitter to make my eyes dance.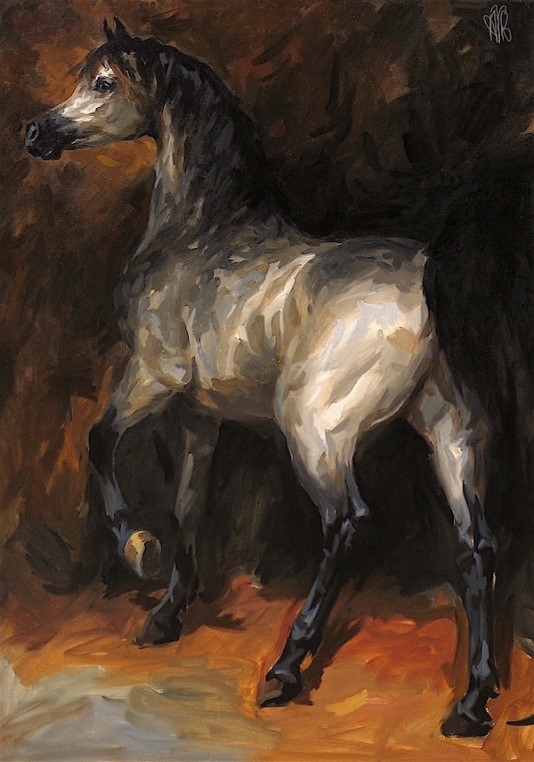 "Dappled Grey" sizzles in this painting. The curves and the tension are crystal clear. I feel the excitement and the quiver of a horse that walks that fine line between wild and perfection. He is in this moment only. I think Anthony Valentino Robinson captures that perfect moment and hands it to us gracefully.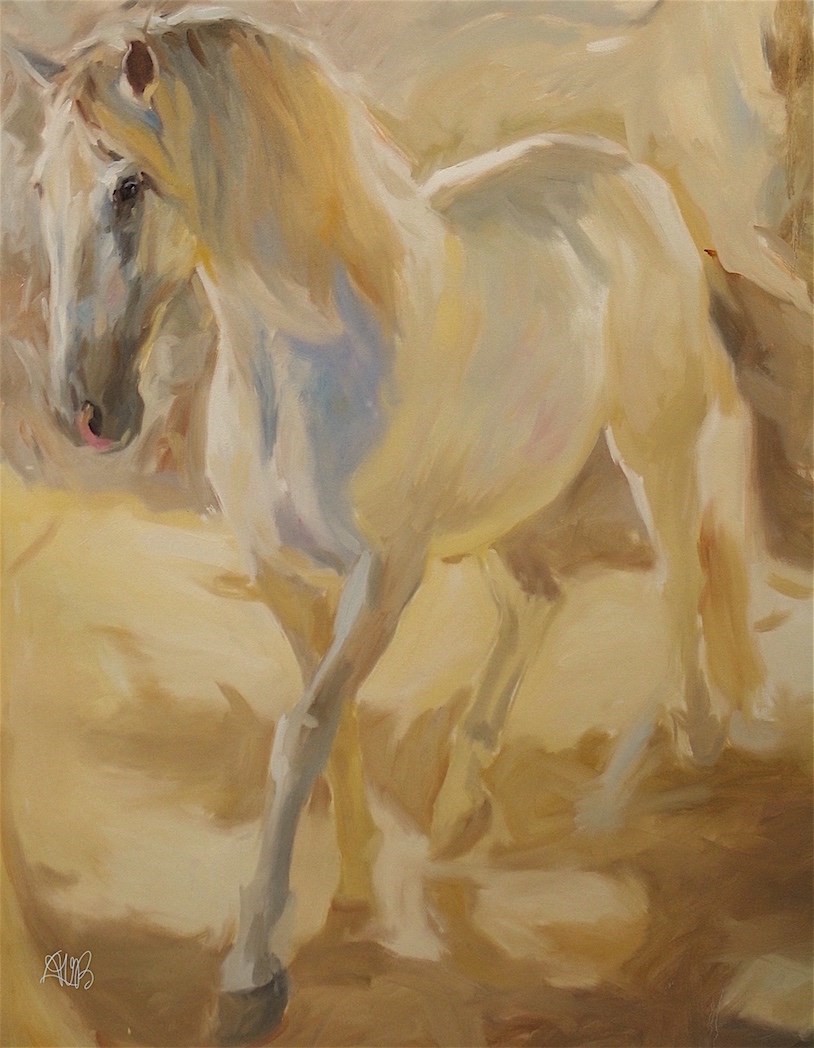 "The Light Mare" is a serene and calm painting, and spectacular. The softest of color creates a place to go for me. For me it is difficult to paint with white. Anthony does it brilliantly. Shadows in her coat and mane sway with her walk like jewels sparkling in the gentle light. She is a horse I would welcome into my stable.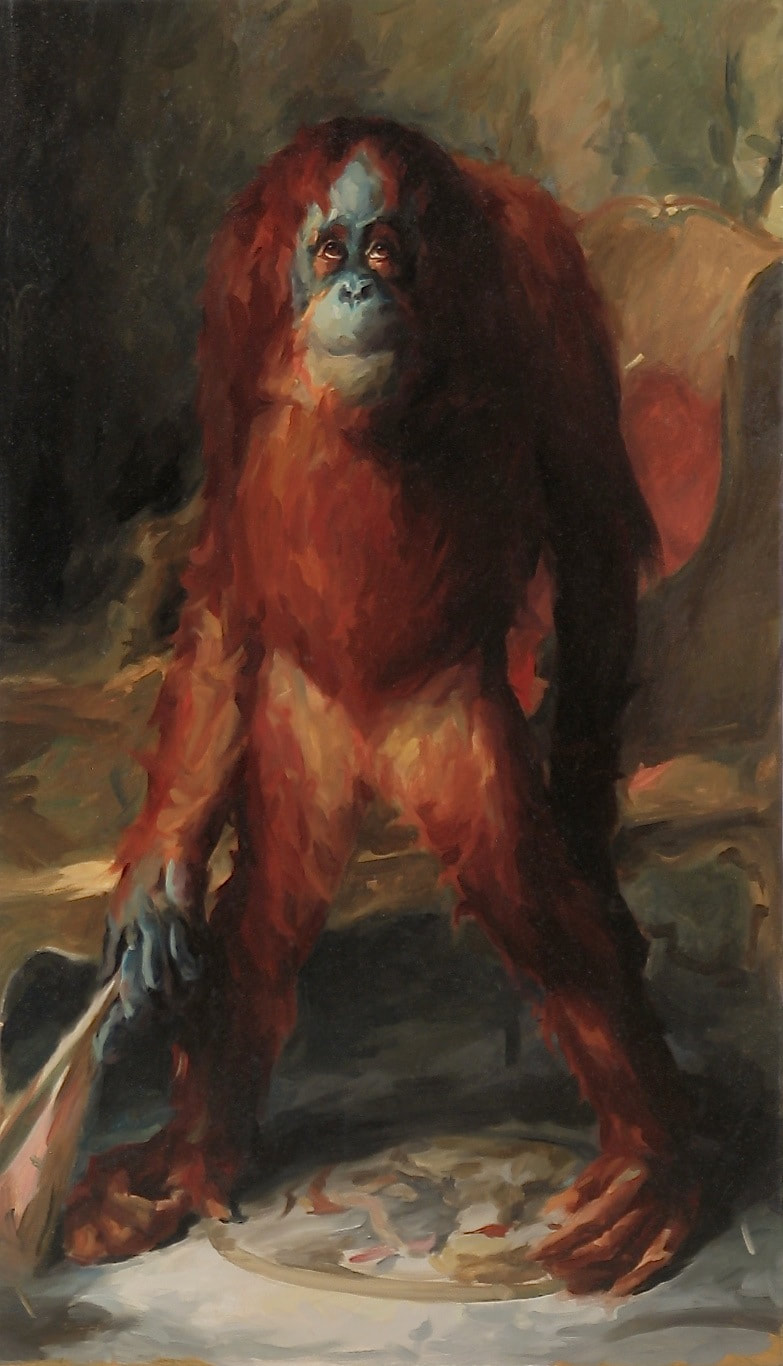 "Lady With A Fan" is simply charming. I love her expression. Anthony painted this portrait of a lady. She has grace, loads of personality and a shy sparkle. She is perfection. AND THAT FACE! (right?) Looking at her delights me.
As an artist there is no greater thrill than learning how to make new art, a new technique or a new way of looking the world. The fascinating magic Anthony Valentino Robinson creates for me are those moments. No more than a brief thread of time before the image can melt into the next moment. He beautifully finds that brilliance and movement and tells us why it is spectacular. He creates paintings that are joyous and spontaneous.
Enjoy the moment offered by Anthony Valentino Robinson!