Art Photographs of our moon by Christine Adams
One of the most wondrous sights to me is our moon. She has moods, she is reflective, she is angry, happy, peaceful. Sometimes she hangs in the sky like the most beautiful pearl at a woman's neck. Sometimes she hides as if she is shy. Other times she lights up the sky tossing down gentle shadows and intricate splashes of light. I do look at her often, celebrate her. I do try to photograph her at different times because she takes my breath away.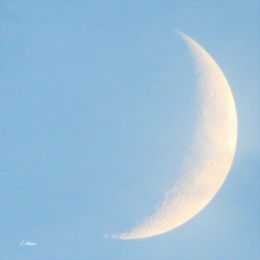 "Ontario Luna". The magical, gentle Luna in our night sky. I took this photo of a Waxing Crescent Moon in Ontario, Canada. Luna is demure, she is gentle, she is coy, and she flirts with us.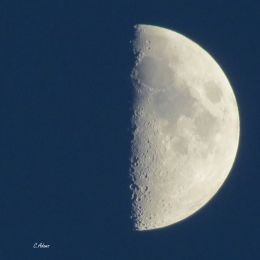 "Ontario Moon". I took this photograph in Ontario, Canada while helping my son and the love of his life marry. When I look at the moon I know that someone in every part of the world is looking at the same moon. It looks very different for each one of us. That is the magic of our marvelous moon. This photograph is a First Quarter Half Moon for those who appreciate the celestial orbs in our sky.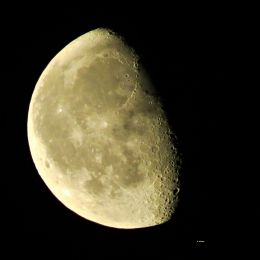 "Black Sky Moon". Taking photographs of the moon is challenging. I must balance because I must be very still to get a good image. It feels like a dance I do, find a post to lean against, breathe and wait for the moment the image is very clear, close and touchable. This is the Waning Gibbos Lunar Phase of our Moon. It was a marvelous night for a moon dance!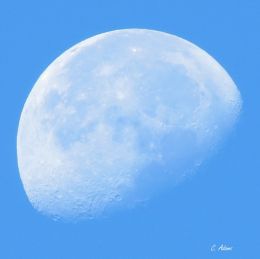 "Cerulean Moon". This is where my passion in photographing the moon started. On the way home from Reno on Highway 4 in California she was hung in the sky. I zoomed as close as I could get. The sky was exquisitely blue. I breathed in and out and held very still to get this photograph of the Waning Gibbous Moon in the Phases of the Moon. That day I saw a real cattle drive on this 2-lane highway through the hills. I counted 9 working dogs, 13 riders with their cow ponies and hundreds of cows. It was peaceful and earthy for me. I was joyous.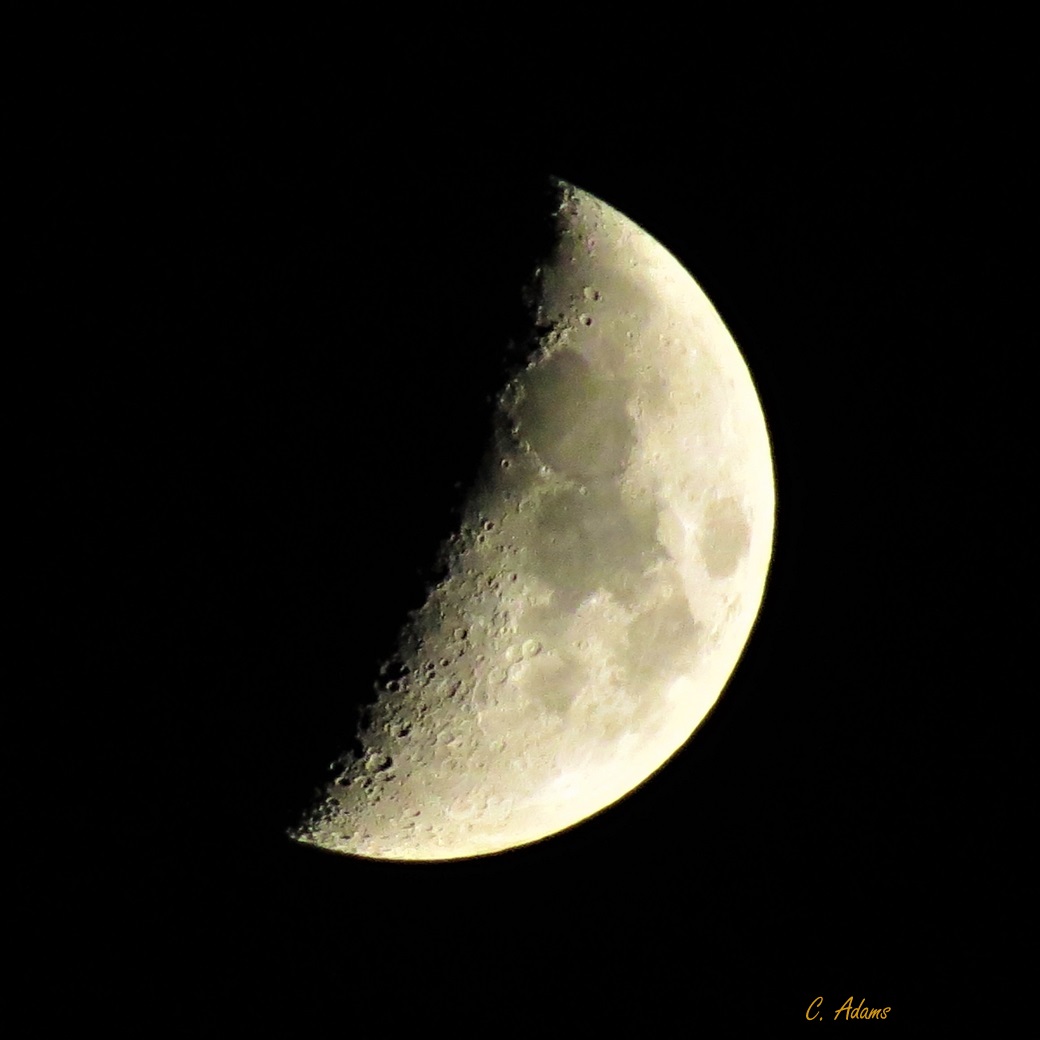 "Crescent Moon". I am that person who tries to photograph the special phases of the moon. I wait for the red moon, the blue moon, the super moon. Sometimes I am lucky to get a good shot. Sometimes I'm not so lucky. But I do take the time to enjoy her show.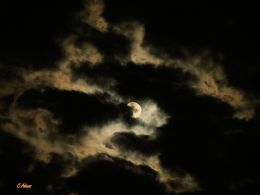 "Light It UP". Most of us have heard the expression that she "lit up the room" when she walked in. I delight in those who do light up the room when they step in. It feels like the air leaves the room and those who look at the person cannot help but take notice. There are people who have no idea conversations stop and all eyes are on them as soon as they occupy space. It's magical. This moon photograph is like that moment. Luna doesn't know she lights up the sky, she just does. She isn't affected, but those of us who behold her are enthralled.
It's important we take the time to notice the special things that bring joy to our hearts. That joy, when we find it take us through the difficult times we must navigate. I began to photograph the moon to revisit the joyous moments I had an image that made me happy. Perhaps it marked a milestone, like the Ontario moonshots. That was truly the most joyous time for me. I met my grandson for the first time. I helped my son get married. I visited people I care a great deal about. I set myself up to enjoy that ride. When it was time to return home there was happiness in my heart. That is what I hold onto. It's where I want my soul to be.
Canvas prints of my photographs of our marvelous moon are available at www.artbycadams.com. If you live in the USA, your canvas wall art is made in the USA. If you live in Canada, your print in made in Canada. Everything is shipped via UPS and shipping is free. All products are exceptional quality to enhance your wall décor.