Lori Zani is an artist from Ottawa, Ontario, Canada. We both have a wonderful friend who introduced us. I am grateful someone would take the time and effort to introduce me to Lori. Now it's me introducing you to the art of Lori or Lorizart, as she goes by.
Lori is a member of the Ottawa West Arts Association and she shows her art frequently, delighting viewers all over the region with her unique and inspirational mixed media pieces. Her page can be found at https://owaa.ca/profile/zani/. Lori's Facebook page where you can see and purchase her art is Lorizart.
I value special friendships that don't come along often. When they do come to me I protect and nurture those friends. They enrich my life. I was enchanted by this piece titled "Forever Friends" by Lori immediately. A simple cup of coffee with a wonderful friend can change everything. I feel at peace, I can be silly, crazy and dance like Medusa with my friend and no one will ever know. It is a charmed moment for me to look at this piece. If I had a daughter it would be on her wall.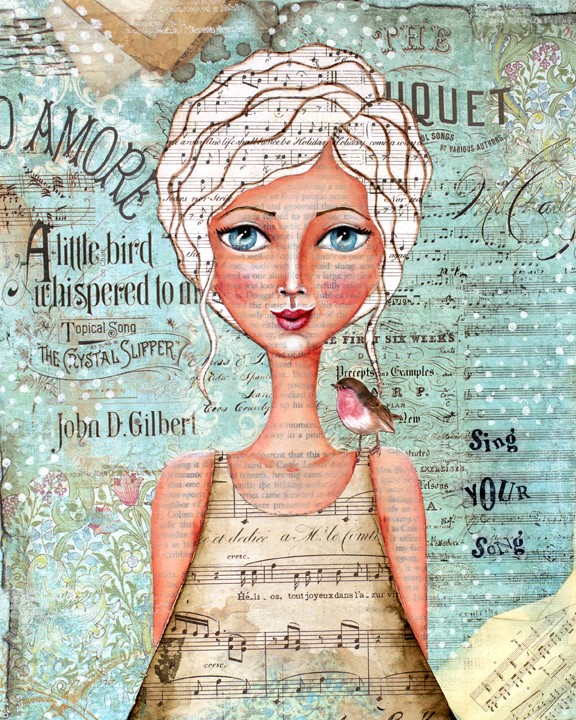 "Sing Your Song" resonated with me. I am on a quest to do exactly that. First we need to find our song. It's an evolution, we need to learn about ourselves. I was not who I wanted to be and I chose to get back to myself. I rid myself of unnecessary drama, and made sure I was not attracting or contributing to it. I had to find my joy. And I did. I'm still not all the way there and I doubt I ever will be. I believe what you put into the universe you get back. My promise to myself is make it full of joy. This piece reminds me to seek out the delight in my life and work through the other stuff with joy in my heart. I love the colors Lori used in this painting.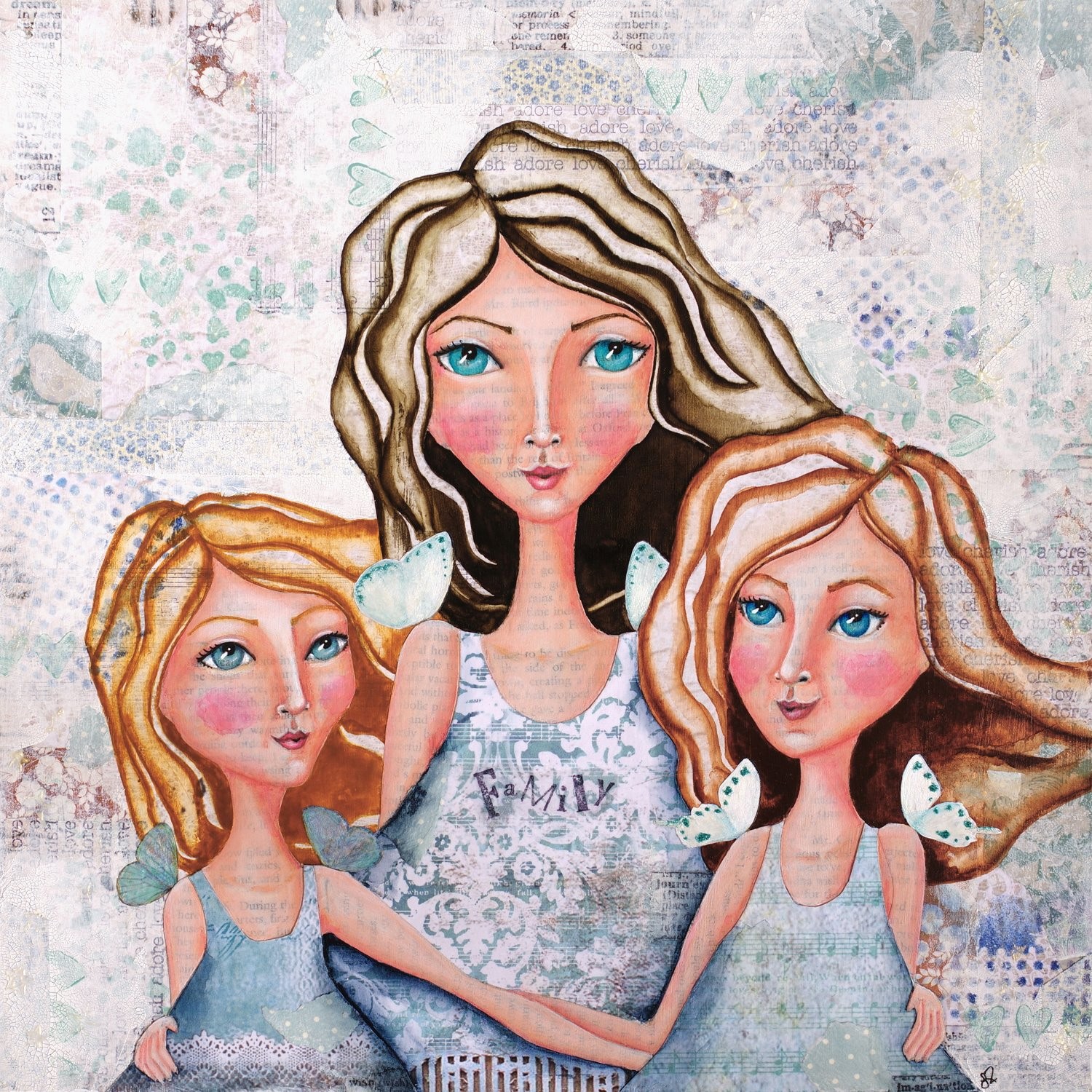 "Family" is impactive to me. We aren't always courteous to our family members. In this piece Lori not only celebrates the relationship between mothers and daughters but also between siblings. These are forever relationships. To me this piece is feminine soft yet noble, strong and pliant at the same time. Lori tells her viewers these figures can be anyone in your life, cousin, aunt or friend you consider family. The point I take from this piece is protect that magic you have with who you imagine in this portrait. I love that. I think it is an astute statement to make. It is a statement I make to myself.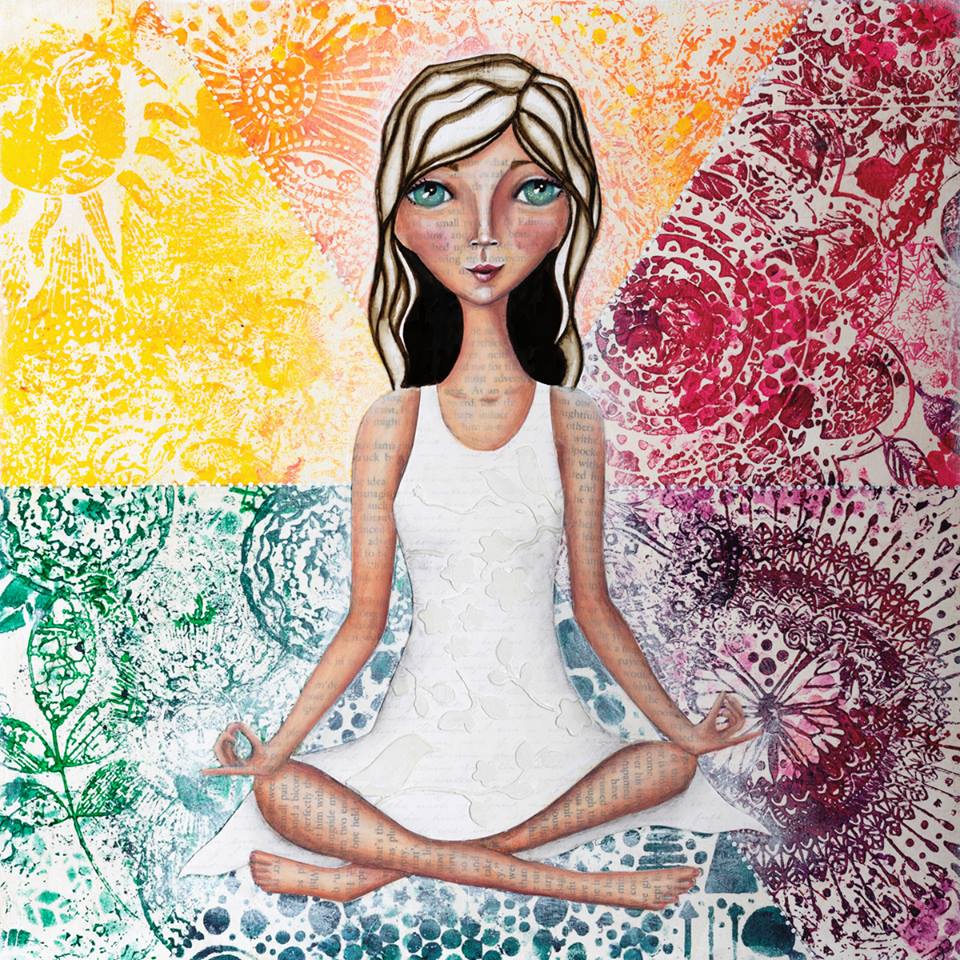 Lori said '"Balance" breaks design "rules" with the trapped white space of her dress. She is surrounded by the busy background that is her life and she is taking time for herself to create a healthy life balance. These color sections represent various areas of life and could be different for everyone. My goal is to keep working towards a more even balance in my own life." We all need to find that balance. I love color in my life. I like this piece. It gives me such a serene reminder to be mindful of my own balance.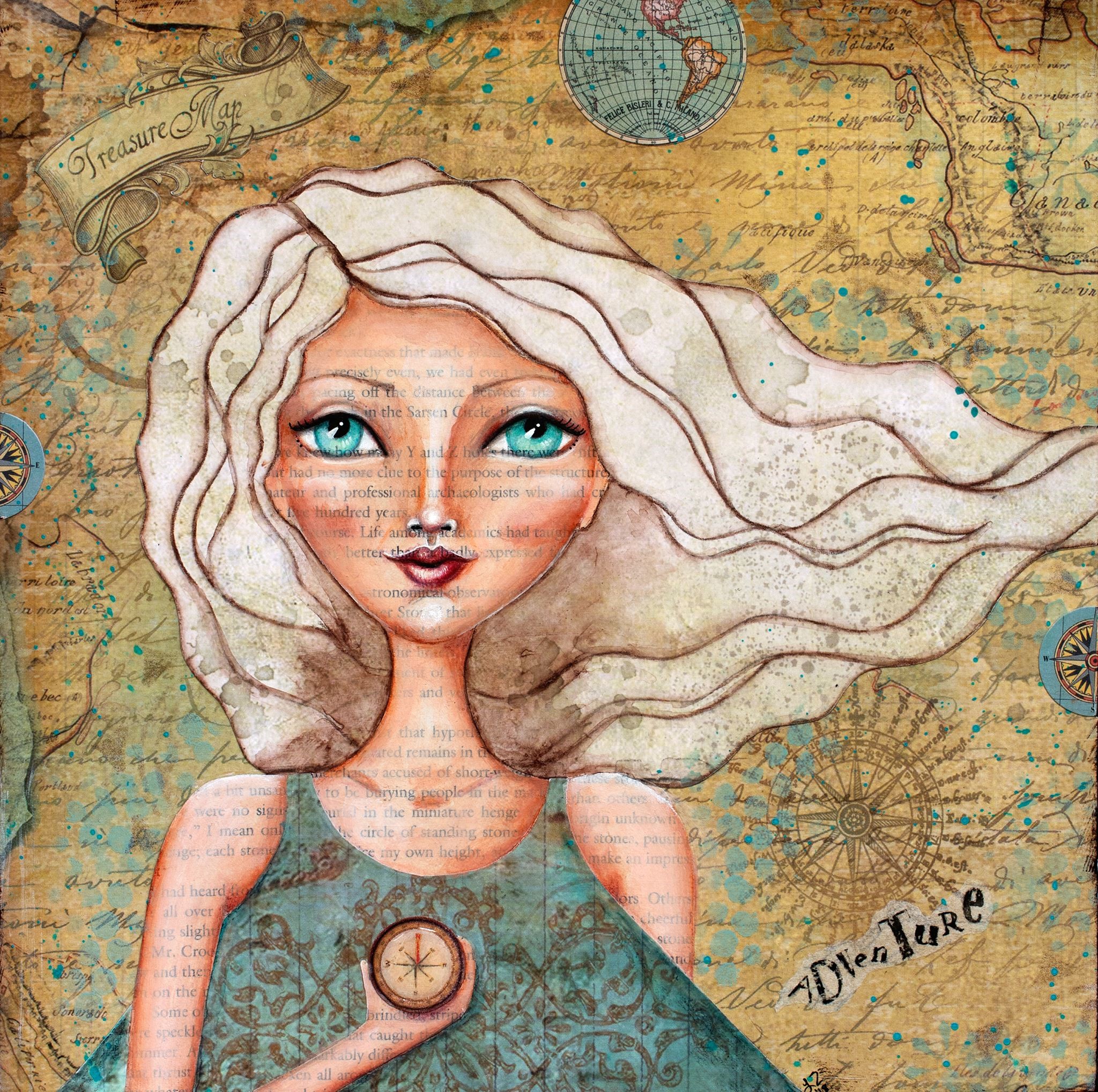 "Adventure" is Lori's piece I most admire. I have always been fearlessly ready to have an adventure. I have been hurt sometimes. I have learned the proverbial lesson from my adventures but I will head right into the next one. I look at this and I remember other parts of the world I lived in. How the breeze feels beside the Bosporus in Istanbul, Turkey. How the clear the air feels in a boat trolling for trout in Ontario, Canada. To look at Adventure brings me a thrill as I imagine or plan for my next adventure.
Lori's art lifts me up. I get a thrill throughout my body when I see it. If I were at an art show my feet would not allow me to walk on by her work. I would have to stop and appreciate the colors she uses. Her work is happy. Her work celebrates women with our quirks. She portrays the wonder of surprise, and the positive side of our own journey. She inspires adventure and bravery, but to me Lori's art celebrates those times when we get up and dust ourselves off after a failure. Her art inspires me to learn from my mistakes, examine what went wrong but keep moving forward. Lori's art feels like being inside a fantastic dream with special surprises I appreciate.