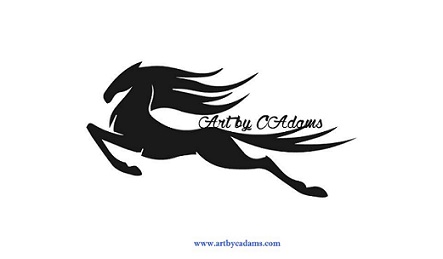 Artbycadams.com presents the Art of Panic and Plague
In this time of quiet and stay at home orders I'm doing something a bit different.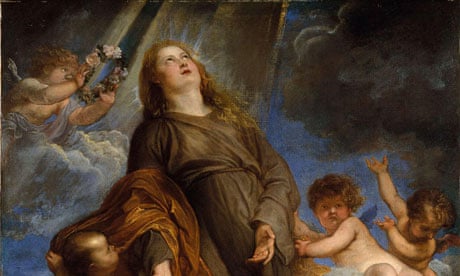 A catastrophic attack of plague massacred the people of Palermo in Sicily in the 1620s, and this outbreak is chronicled in a new exhibition; Anthony Van Dyck in Sicily: Painting and the Plague, 1624-5, at Dulwich Picture Gallery. Van Dyck, the gifted Flemish painter, had been working in Genoa, where brilliant works by him survive. But when he moved on to Palermo he soon found himself surrounded by death and panic. The exhibition shows his art in this eerie light. Doesn't it beg the question of how folks handled themselves during a time of panic? Plague had all of Europe in its grip from 1347 to the late 17th century, with outbreaks in southern Europe recurring in the 1700s. Some 300 years! At that time spreading the need for self-quarantine was a challenge to deliver. People did not understand how plagues were spread or how they started. On July 15, 1624 the remains of Saint Rosalie, the city's patroness, who died about 1160 were discovered on Mount Pellegrino. Van Dyck painted this one on top of a striking self portrait that he had sketched on the canvas. The artist employed a design he had used earlier for Assumption of the Virgin. We see St. Rosalie praying to God for lives to be spared this awful sickness.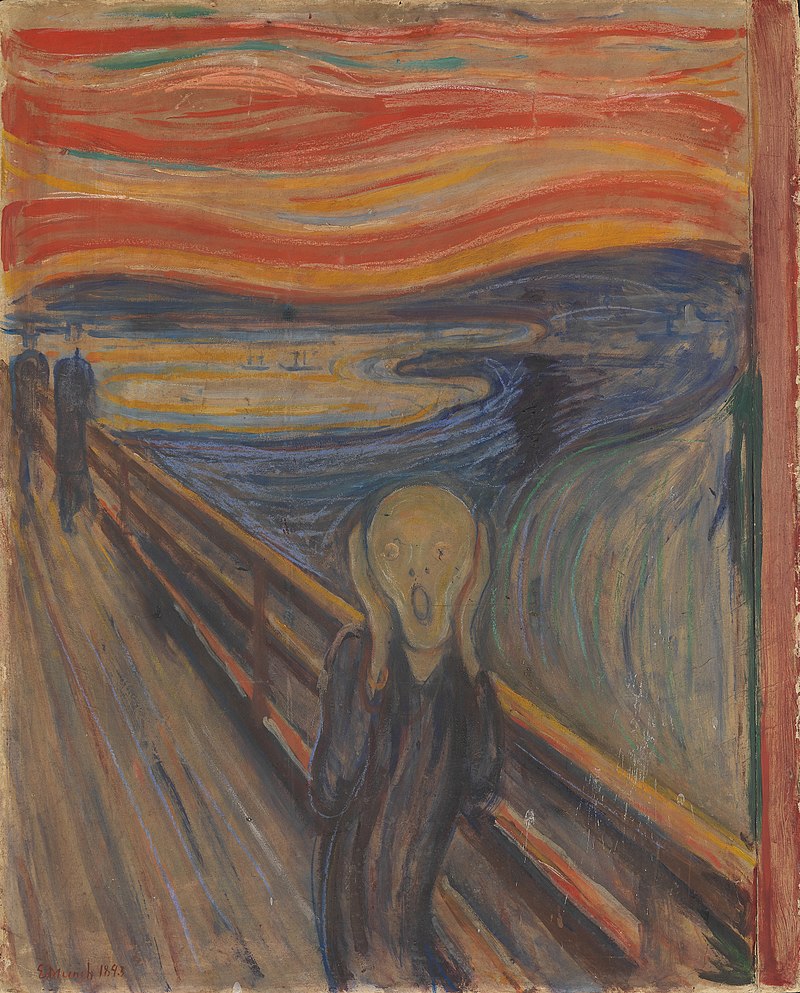 The Scream is the popular name given to a composition created by Norwegian Expressionist artist Edvard Munch in 1893. It is a striking, effective painting to me.
The agony in the face in this painting has become one of the most iconic images of art, seen as symbolizing the anxiety of the human condition. Munch later described his inspiration for the image:
"I was walking along the road with two friends – the sun was setting – suddenly the sky turned blood red – I paused, feeling exhausted, and leaned on the fence – there was blood and tongues of fire above the blue-black fjord and the city – my friends walked on, and I stood there trembling with anxiety – and I sensed an infinite scream passing through nature".
I think about what our grandchildren will say about us when they discuss the Corona Pandemic of 2020. Am I doing the best I can do to isolate this terrible awful thing happening all around the world?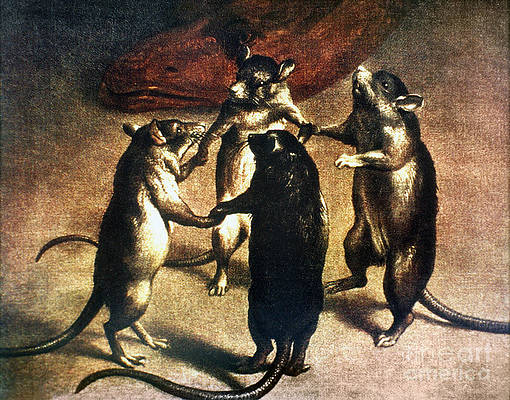 The Dance of the Rats, by an unknown 17th Century Flemish Artist. We see gleeful rats having a great time at humans' expense spreading their pestilence. When we face challenges such as we are right now how can we make ourselves the best we can be? Can we respect all folks who occupy our planet? Or are we pushy, selfish, hoarding in our fear of the unknown? I have a compromised immune system. You would not know this unless I told you. I suffer from Rheumatoid Arthritis which is an autoimmune disorder. The medication I take suppresses my immune system so that RA won't destroy my joints. I have isolated myself since February 1st and it is now March 23rd. Not only can I easily catch this thing but I can also pass it on. If our government tells us to shelter, then please, find a way to do that until this slows down. Make your children and grandchildren proud of you. Please!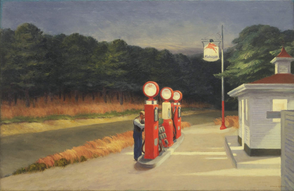 "Gas" is a painting by Edward Hopper. It was part of an exhibition of paintings chronicling the impact of the decade following the Wall Street Crash of 1929.
This painting resides in the Museum of Modern Art in New York City. To me it confirms we will return to our world. When we do my hope is we can all appreciate peace. I also hope it doesn't last even one full year because we each take responsibility to protect others as well as ourselves.
Just a thought: you are not apt to lose any money in the stock market until you sell. And when you sell during such a drastic market fall many will buy what you sold while it was falling and they will make their fortune on your back. Think about hunkering down. Don't make your decision in a panic. The market will all come back. Panic does not do anyone any good at all.
Plague accosted Europe for 300 years non-stop. I imagine most of that was because people did not know how to control contagion. Even if anyone did know it was a major challenge just to get word around to everyone. They also had to live through skyrocketing prices and famine. If we don't conduct ourselves sensibly and respect this virus doesn't differentiate between race, gender, political beliefs or religion we are going to be in this far longer than we need to be. So let's be smarter than this virus is and understand it is extremely contagious. Be smart and be cautious.
We are in this together, every one of us. I don't want anyone I know to get this virus and I don't want anyone you know to get this virus. We have to just hunker down and do it. We are isolated, some more than others. Has anyone noticed these days we often don't want to talk on the phone? In these days of massive avenues of communication we seem to try to get the caller off the phone, or we don't return calls, texts, emails. The hardest thing for us is to communicate! Why is that?! It's hard for most of us to ask or accept help. That is an astounding fact of life. So here it goes. My number is 559-212-9578. Call me to chat or text me. If you call please leave a message. With so many robocalls I often don't answer unless my caller leaves a message. But I am here, I am joyful and I am grateful I woke up this morning to enjoy this wonderful morning. I wish the same for each of you.
I wish you all a calm and pleasant stretch of time at home! If you like what you read please, please share it with your friends. I love referrals! See you next time!
Christine Adams
artbycadams.com / artbycadams@gmail.com