artbycadams.com presents The Art of Carolyn Wyeth
Carolyn Wyeth was born in 1909 and passed away in 1994. She was the second child of NC Wyeth and his wife Carolyn to live to adulthood. Carolyn studied art with her father for 19 years. She painted and taught art in the Wyeth Family studio in Chadds Ford Pennsylvania. Carolyn Wyeth taught Jamie Wyeth in this studio. She lived her entire life in the home of her parents. Upon her death her cremated remains were shot up in the air in front of her house. Carolyn was a woman who did crazy in a fun sort of way according to her grand niece, Victoria Wyeth.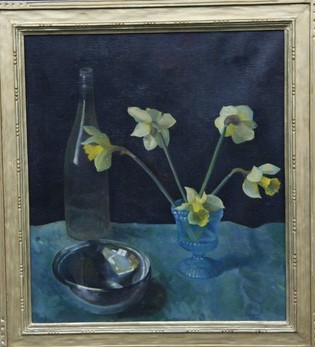 I don't know what this painting is called and I don't know what year Carolyn painted it but I do remember the night it went up for auction on the Antiques Roadshow. I got goosebumps when I saw it because I instantly recognized it as Carolyn Wyeth's style. I think it is charming, and quiet, a painting you enjoy while drinking your morning coffee. By the age of 20 Carolyn Wyeth received awards and accolades for her art. But she rarely exhibited. She produced about 4 new paintings every year over her long career. For Carolyn it seemed that art gave her a serene solace as a place to go. Her inspiration was the view of her life, the land around her, the plants that grew around her. Her style was peaceful and calming. This painting appraised at $15,000 in 2011. I totally loved seeing it.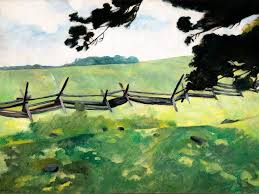 Carolyn Wyeth painted what she knew. She lived on 18 acres and she painted it. Her shadows and contrasts were all around her and spectacularly executed in her paintings.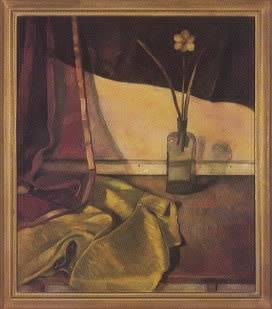 Carolyn is known for her outstanding and subtle still lifes. She painted extraordinary shadows and form, creating mood in every day moments. Like her father (NC Wyeth) , nephew (Jamie Wyeth), sister (Henriette Wyeth) and her brother (Andrew Wyeth) she painted her life and her friends.