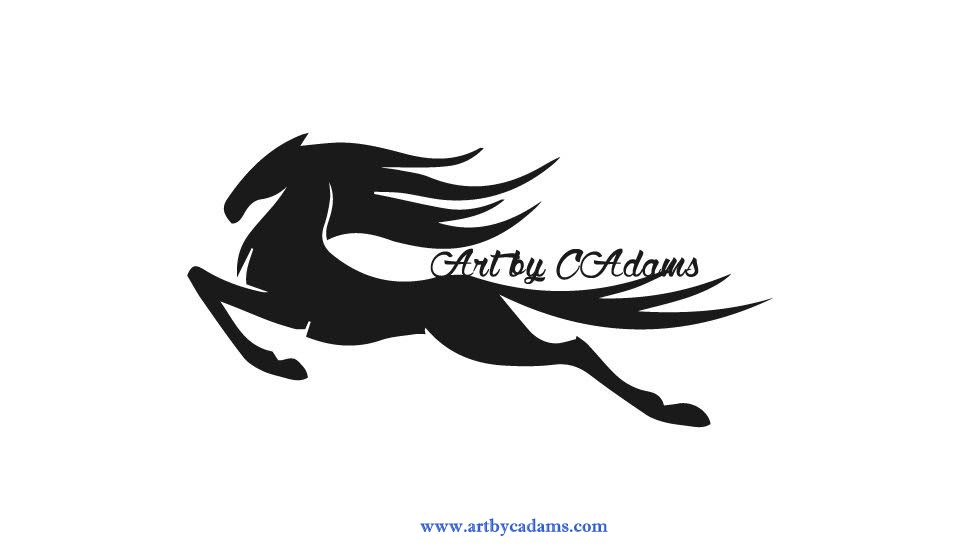 I am afraid to go places. For a very short time I was more comfortable because most of us were wearing masks to protect others and ourselves from this virus. Alas! Most folks in stores I visited yesterday didn't bother to wear one. Since I have an autoimmune disease I am at further risk. I am so disappointed that so many of us don't take this virus seriously. I decided I would show you my Covid 19 Chic.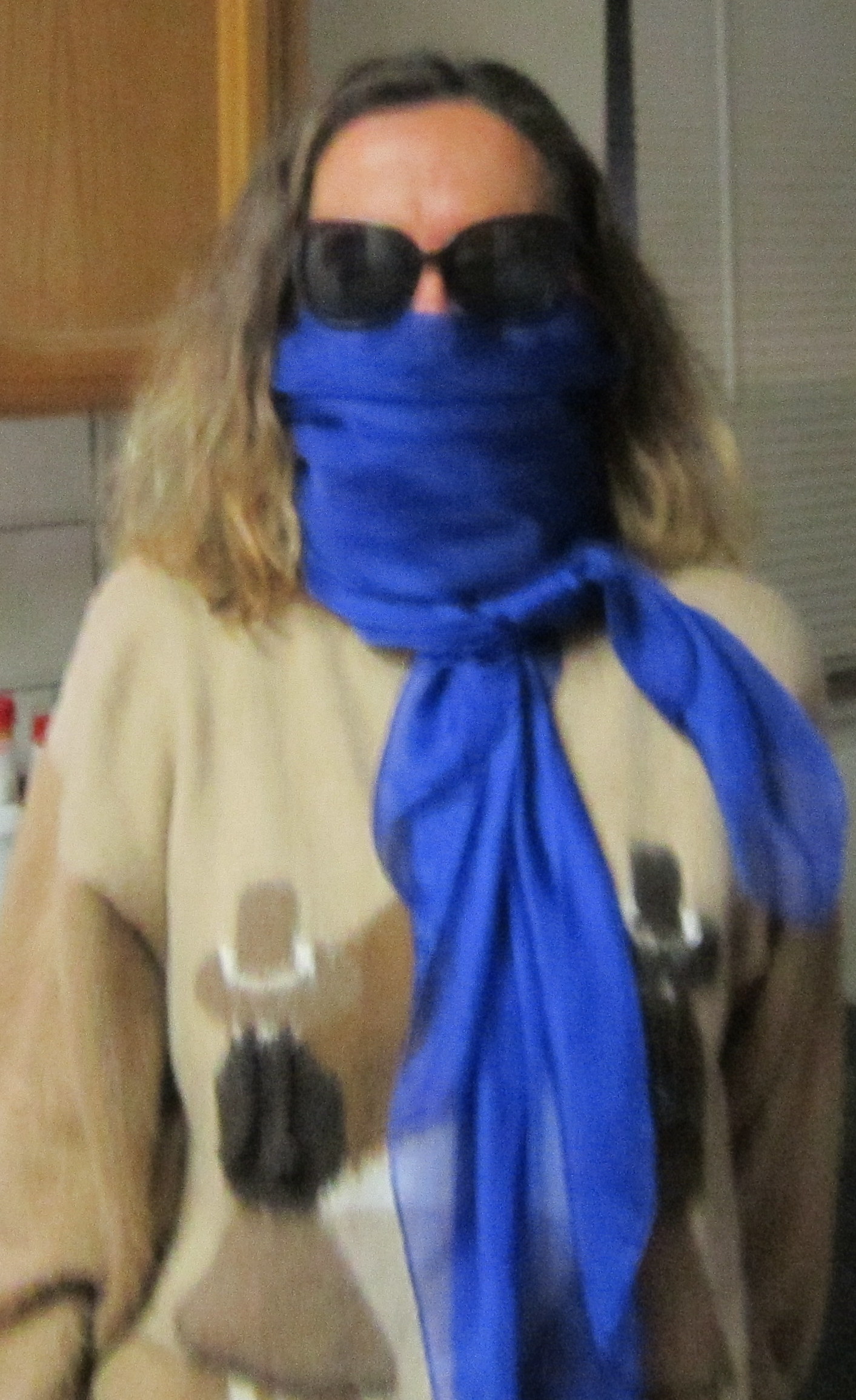 I never imagined this virus would last like it has! I thought we would listen to science; some of us do. I have this gorgeous silk scarf made in Paris and I wore it with 3 layers of fabric. It worked okay, but I found it awkward to put it on when going anywhere. It is not easy on/easy off. I paired it with my Alpaca sweater on a cool winter day!
Here is my husband with another scarf from my drawer. It is from another era but is silk and therefore strong and big enough for 3 layers over mouth and nose. In our past if we ever went anywhere like this police would be involved!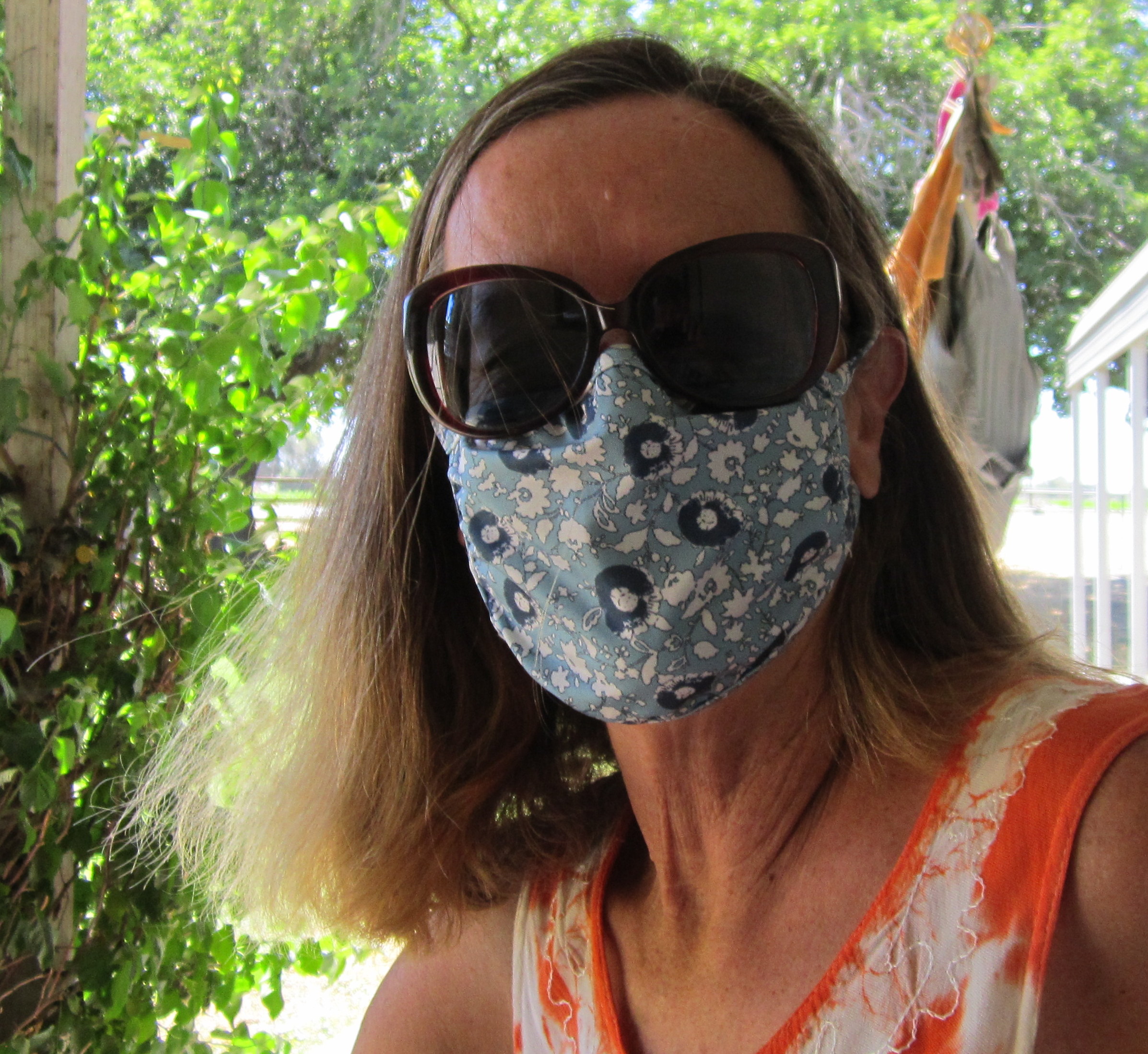 I didn't bother with makeup or changes of clothes for this fashion show. You can't see what color my lipstick is, or notice my fabulous lashes behind the glasses, so on we go. This mask is soft and comfortable. It's easy to slip on and off, to wash between uses, dries fast and I can breathe through it. All in all, I like it. It's a keeper.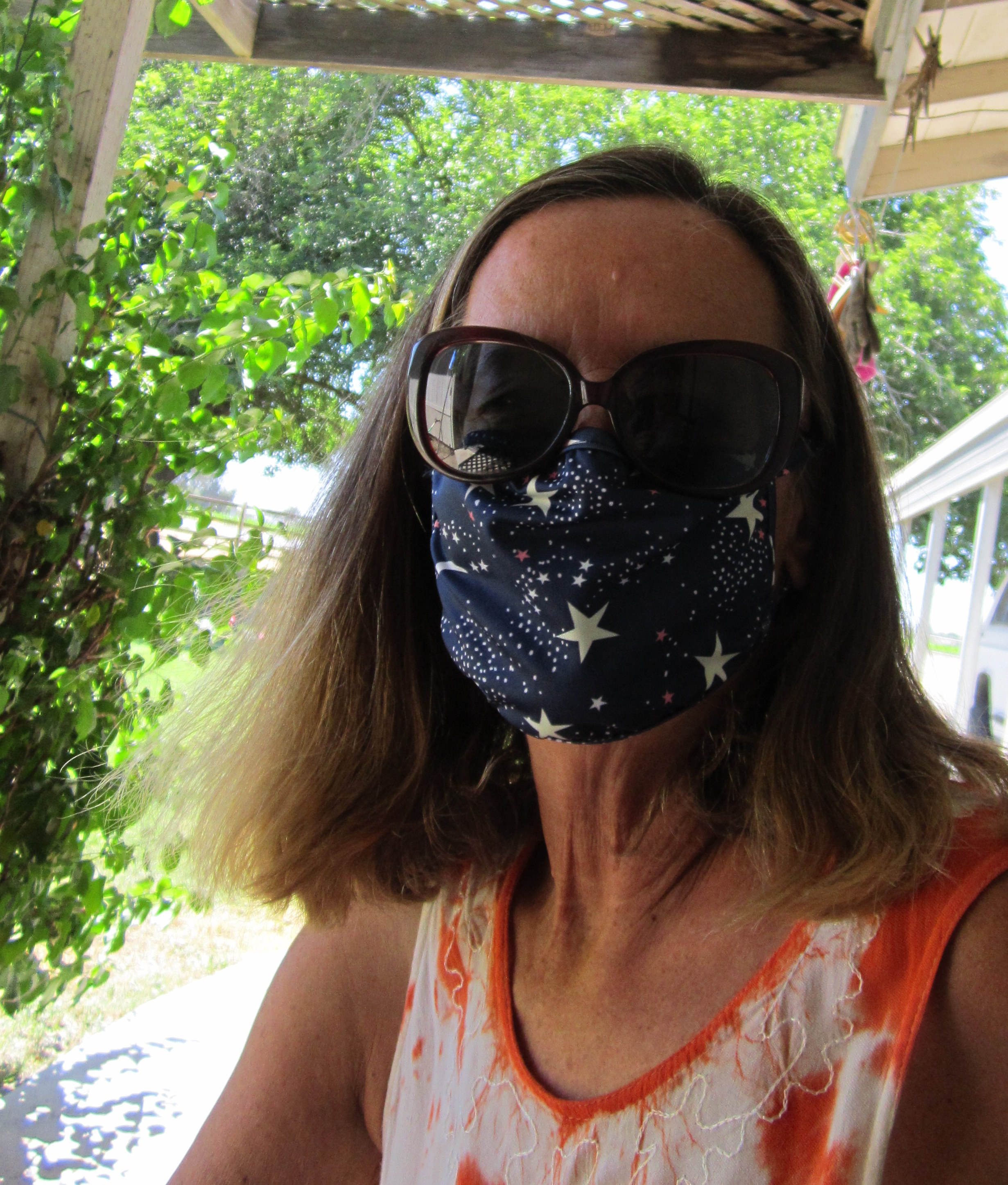 I do like this one. I love stars! This one is very soft and seems to fit well. It doesn't slip off my nose and stays in place well. It doesn't make me hot, even in our wicked heat of summer. Sometimes my glasses get fogged though, but, hey, it helps keep you from catching anything from me!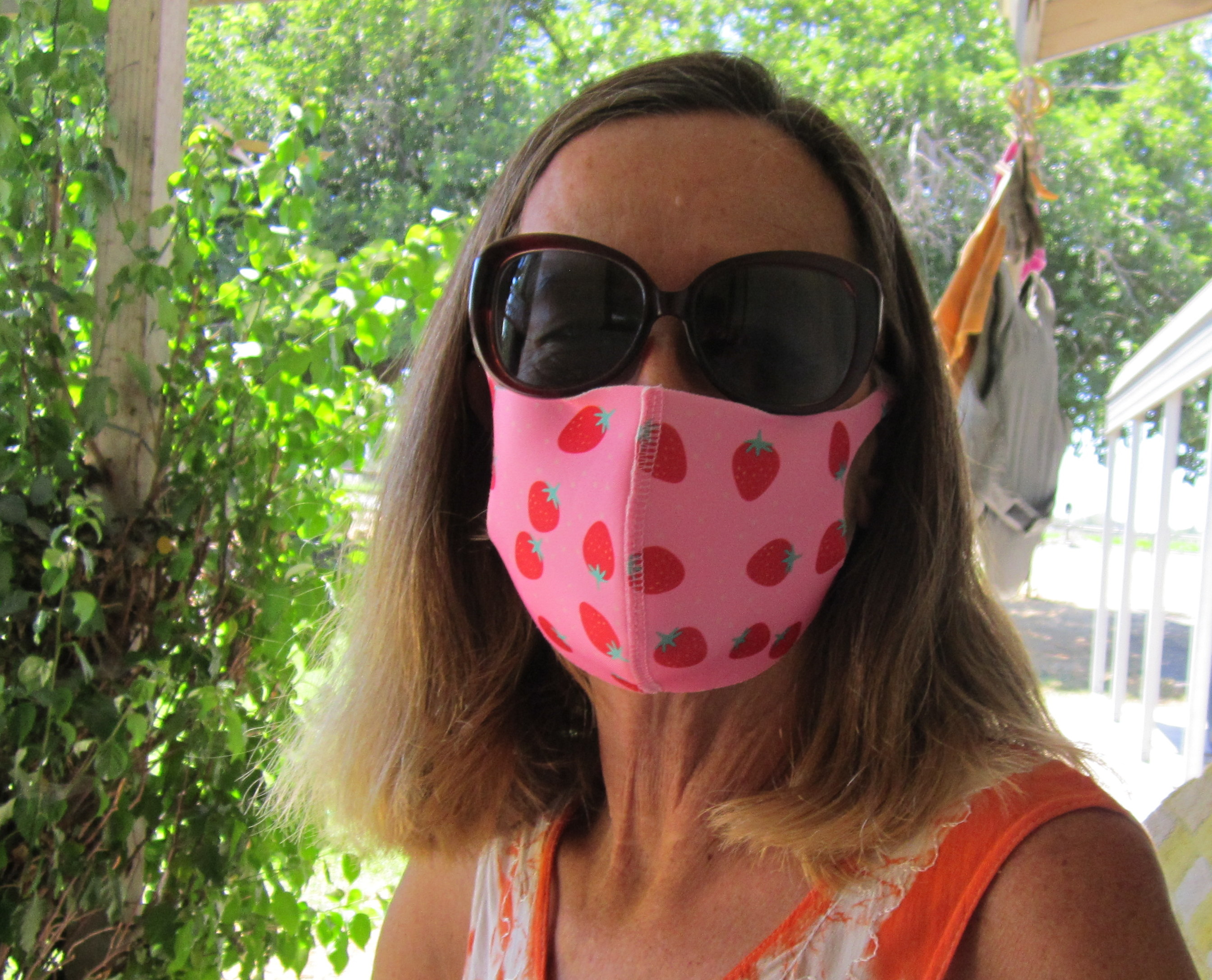 This mask was rather big for me so I took a tuck here and there so it didn't slide down my face like a melting snowman. After I did that it works just fine. It's extremely soft and pliable, and I can breathe easily. Running might be challenging. But it is comfortable and I did forget I had it on. People can't see you smile so I acquired a giggle.
Share with me on Facebook or in an email artbycadams@gmail.com what you are wearing! C'mon and let's make the best of it all. I know it's not such a great time in our lives but we need all of us to be our best protect ourselves and each other. Let's be kind to each other and wear a mask. C'mon y'all! Let's share the new and temporary apparel!
Christine Adams
artbycadams.com