My Mother celebrated her 90th birthday! That is a milestone many of us will never have so it deserved a celebration! At least I think it does. Before Covid hit us the plan was for us to have a lunch in the facility where Mother lives. But it is not possible or wise for family to travel here, where our Covid numbers are rising quickly. So I decided to have some fun and bring it to her. I sat outside at a window as so many families have done to give her a great day. Then I wanted to share it with our family. We all love her and even though we could not all participate it is my pleasure to share this day, Mother's 90th birthday.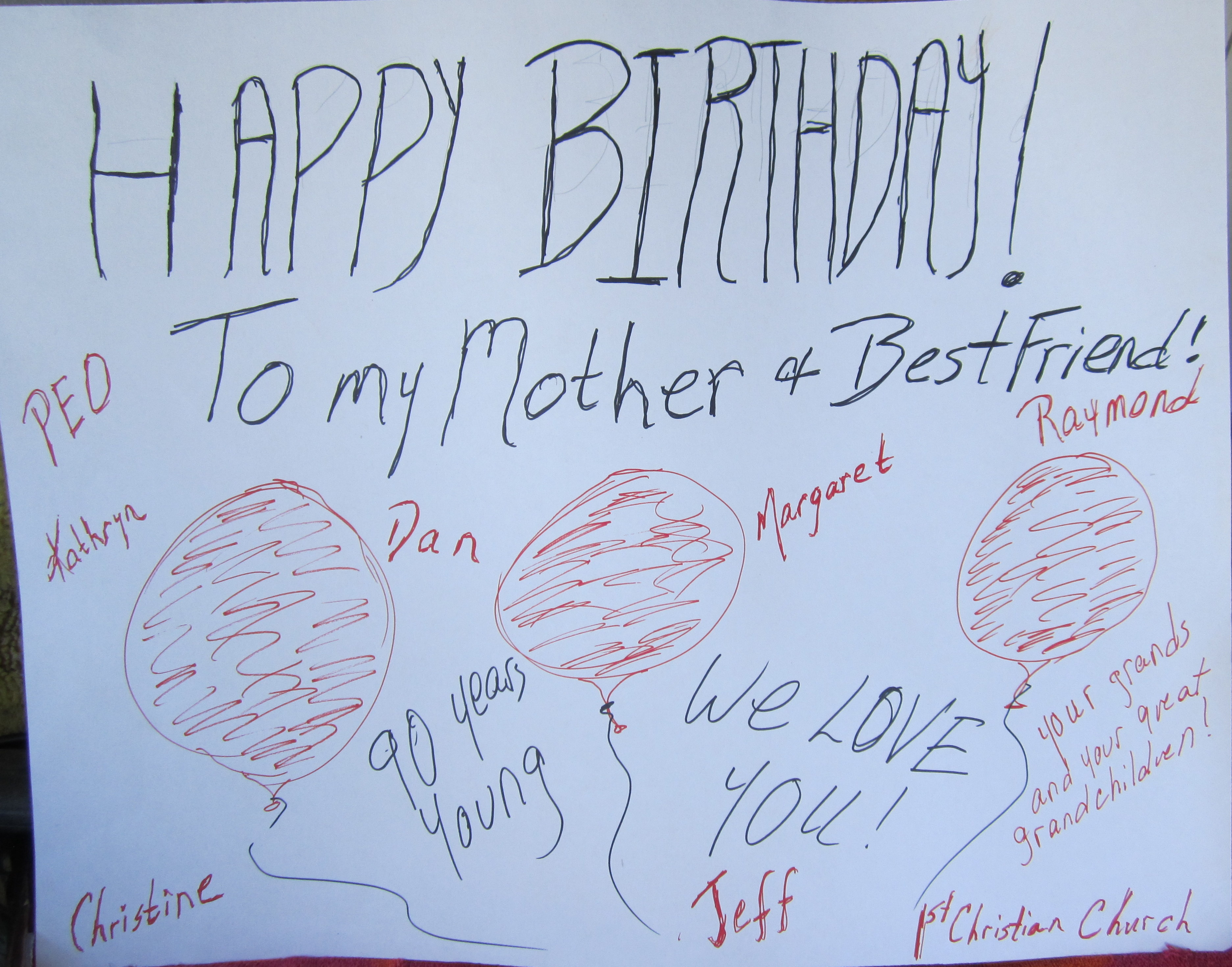 I made a sign. It was a quickie. I listed all of her kids by name, mentioned her wonderful friends and groups that have been a big part of her life for many years, her grandchildren and her great grandchildren.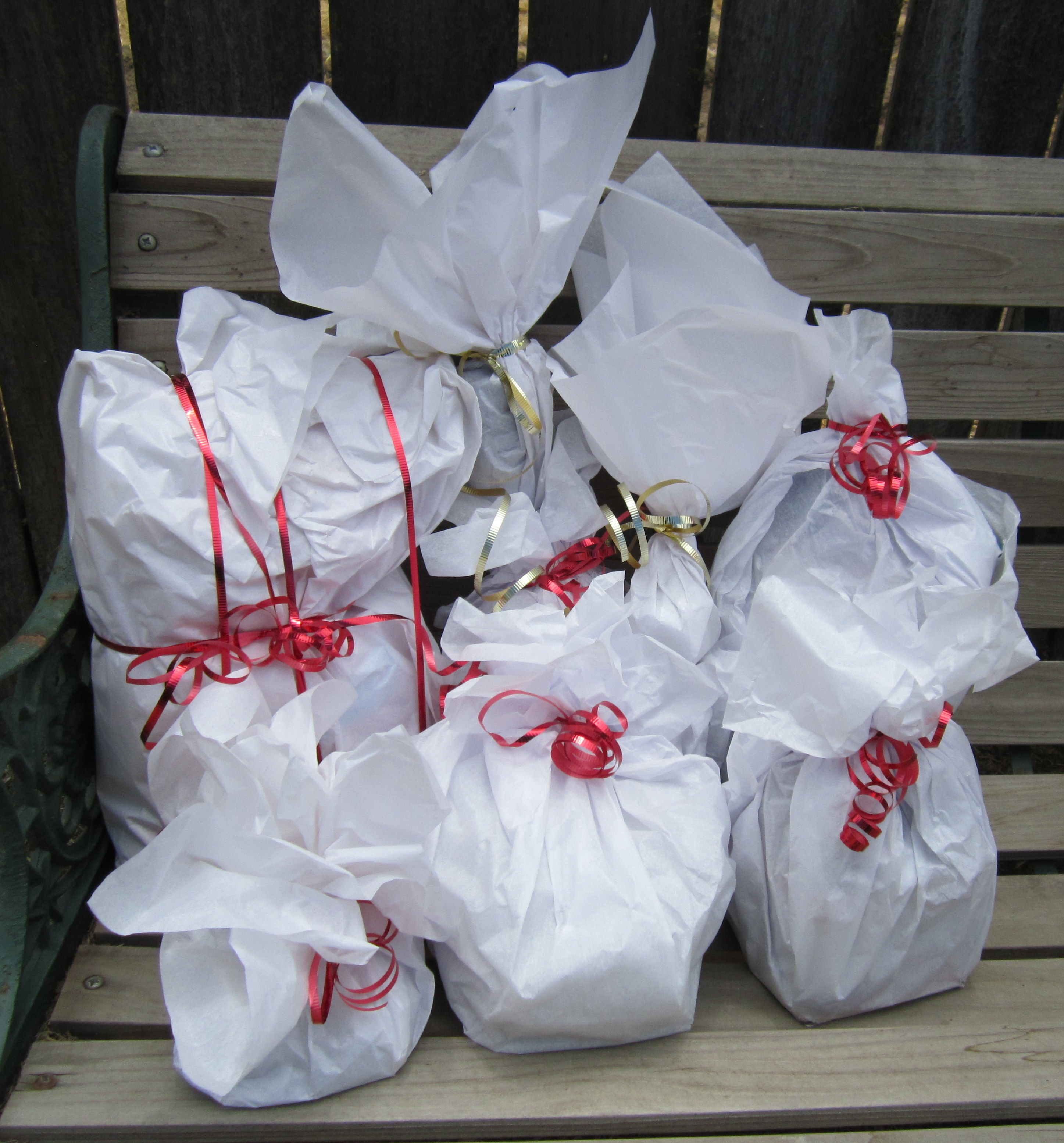 I thought about the things Mother loves. Almonds, chips, chocolate bars, cookies, cream for her face, Vitamin B12 and I wrapped them all up. I wanted her to take her time opening them up one at a time.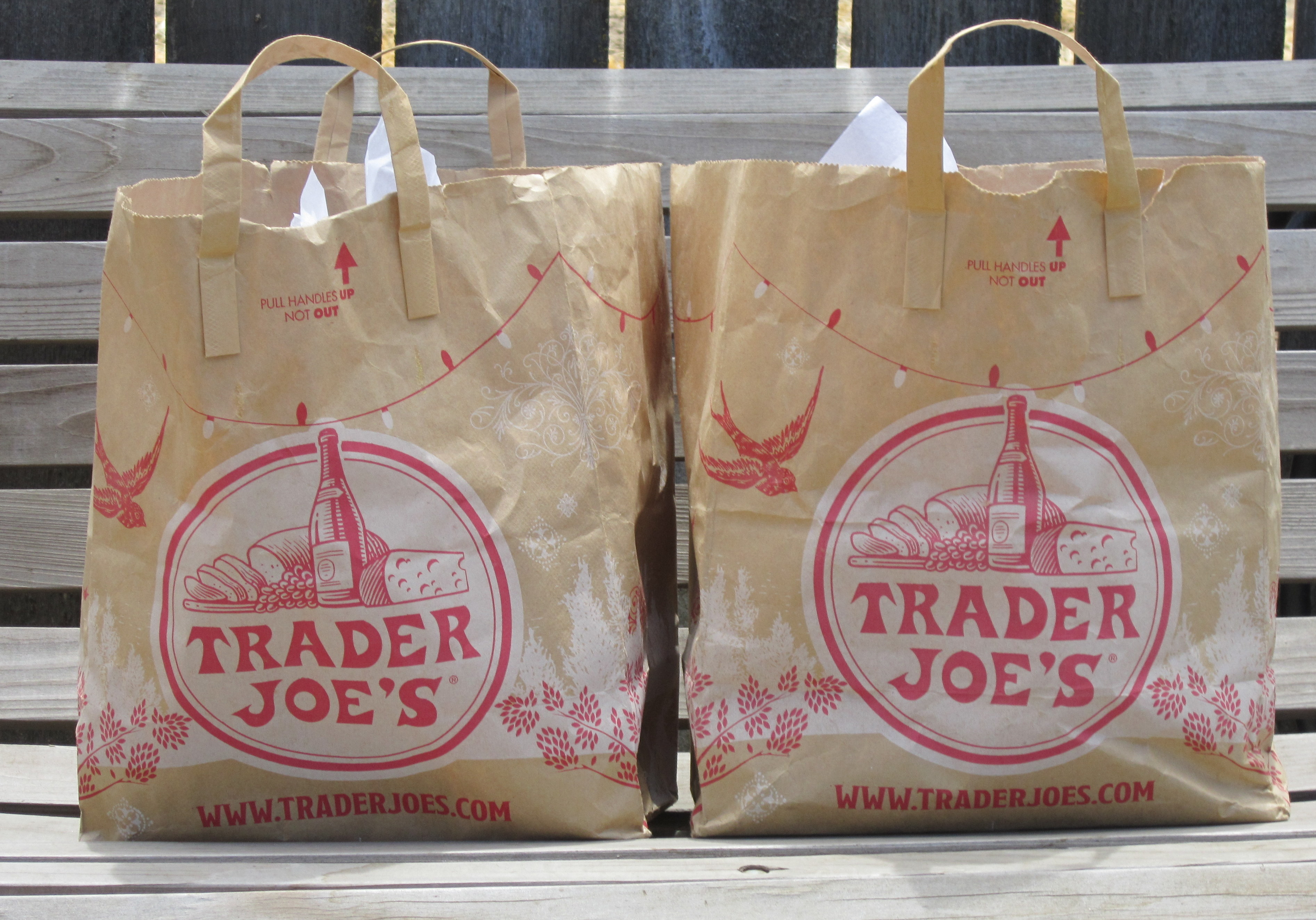 Trader Joe's has always been a favorite of ours. Mother and I stop there to shop when we are in the area! These wonderful bags held all her presents!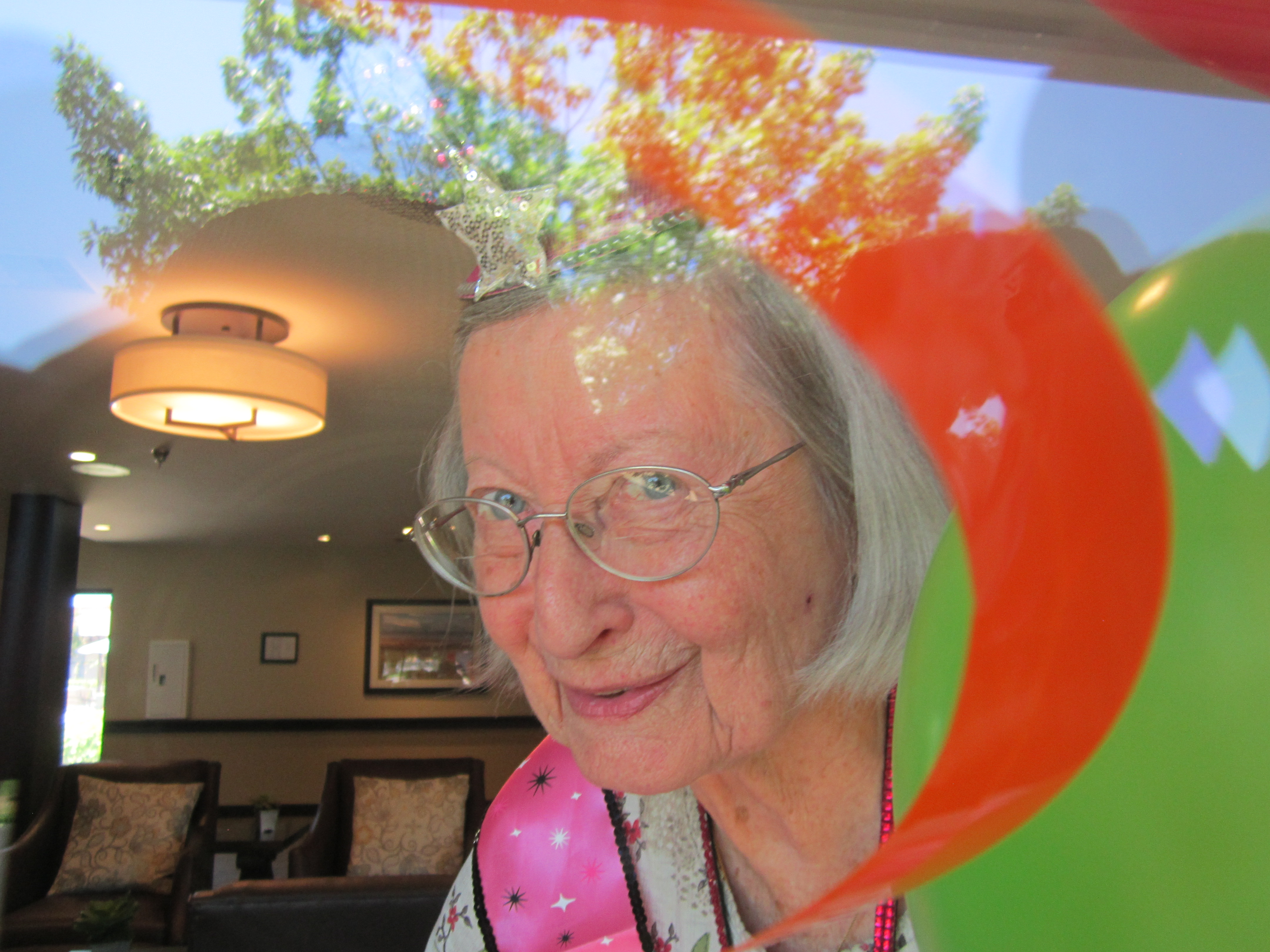 Mother was a Birthday Princess for the day. The exceptional staff at Park Visalia were fantastic to help make this day joyful, and it was. We giggled, laughed, and ate hamburgers, French fries and cokes from Jack in the Box, one of Mother's and my favorite lunches. She decided to share some of her bounty with residents because she is generous. I think it overwhelmed her to have what looked like so much stuff.
Mother is such a special person and I know it hurts my family to not be able to celebrate this birthday with her. I do hope this offers you all joy to see her. It was fun. My only goal was to help her feel special on this day. Enjoy!
Love to all!
Christine Adams / www.artbycadams.com / artbycadams@gmail.com